How To Sell More To Your Existing Customers (Without Annoying Them)
I walked into my favourite café and asked for a coffee.
Barista gave me the coffee and stamped on a small card.
That small card was a coffee loyalty card.
The deal is, if I drink 6 coffees from that café – my 7th coffee will be FREE!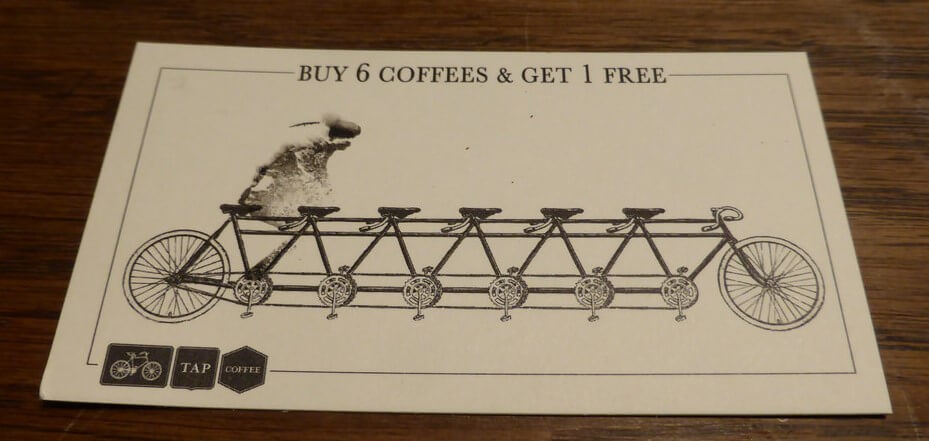 That's a great incentive for a customer. However, it's not me but the café who is winning here.
How Is the Cafe Winning at Coffee Loyalty Program? 
They are encouraging me to come back for their coffee, almost every day of the week.
Even if a friend needs a coffee, they can use my card and I will reach my "free" coffee sooner.
The card is smaller and thinner than a credit card. So, can easily sit in a pocket or wallet.
And ultimately, the cafe is selling more coffees.
Even in a few years, if they discontinue the FREE coffee offer, they will still have a huge number of loyal customers who will come to them instead of going to their competitors.
Getting New Customers is a Big Deal, But Retaining Existing Ones is Bigger
As a business, customer acquisition is a big deal and most of the businesses spend a lot of money in acquiring new customers or getting new leads.

If you run a business, digital marketing can put your potential customers into a funnel, get them to your website or store, can even encourage them to call your business or make an enquiry, and finally make them your customer.
But, retaining those customers with the promised service or product is your job.
Though it is absolutely critical to get new customers for your business, what's equally important is retaining your existing customers.
Losing Your Existing Customers Shouldn't Be an Option
It's not a profitable deal to repeat the whole sales cycle all over again.
Rule number 1, if your existing customers are not happy – they will leave.
It's a universal truth that applies to every single business. You will have to put same (or even more) effort, time, and money to acquire that customer back.
That's a loss for any business.
According to HBR, the cost of acquiring a new customer can be up to 25 times more expensive than retaining an existing one.
Also, studies show that increasing customer retention rates by 5% increases profits by 25% to 95%.
That's an impressive number!
Imagine, your revenue if you please and sell more to your existing customers.
Don't Get Buried Under The Burden Of Customer Acquisition Costs
To understand this, let's do some maths.
Ideally, you want to recover the cost of acquiring a customer within the first year itself.
So, for example, if on an average a customer brings you $1800 over 3 years, you should not be spending more than $600 to acquire that customer.
That way you will be able to recover the costs of acquisition within the first year itself and start making a recurring profit from the same customer.
Moreover, as you retain a customer for a longer term, you increase the chances of upselling and cross-selling. That simply means more profits without additional costs!
Customers pledge their loyalty to a great service or a product. So much so that, they become evangelists and start referring their favourite service or product to others.
So, how can you retain your customers and make them your source of referral?
Here are 3 strategies that that can increase the transaction value of every sale.
#1 Upsell & Cross-Sell
These two are good, old and timeless strategies that never fail to wow business owners and salespeople.
If your customer is buying a shoe, suggest them a better one or a higher-end (a more expensive one). That is upselling.
While they are at the counter to pay, sell them a pair of socks or a shoe polish. That is cross-selling.
In both the cases, it results in more revenue and more profits.
Every business and every type of commerce uses these two strategies.
Here are a few classic examples of how different businesses are doing it:
| | | |
| --- | --- | --- |
| Industry | Upsell | Cross-Sell |
| Food | Cheeseburger > Double Cheeseburger | Fries + Coke |
| Telecom | | Modem + Home Phone |
| Technology | Phone Upgrades | Earphones + Phone Cases |
| Banking | Gold/ Elite members | Credit cards/ Insurance |
Those chewing gums, chocolate bars or water bottles at the checkout counter of your grocery store – they are placed in a very strategic way. They are low-cost and often result in impulsive buying.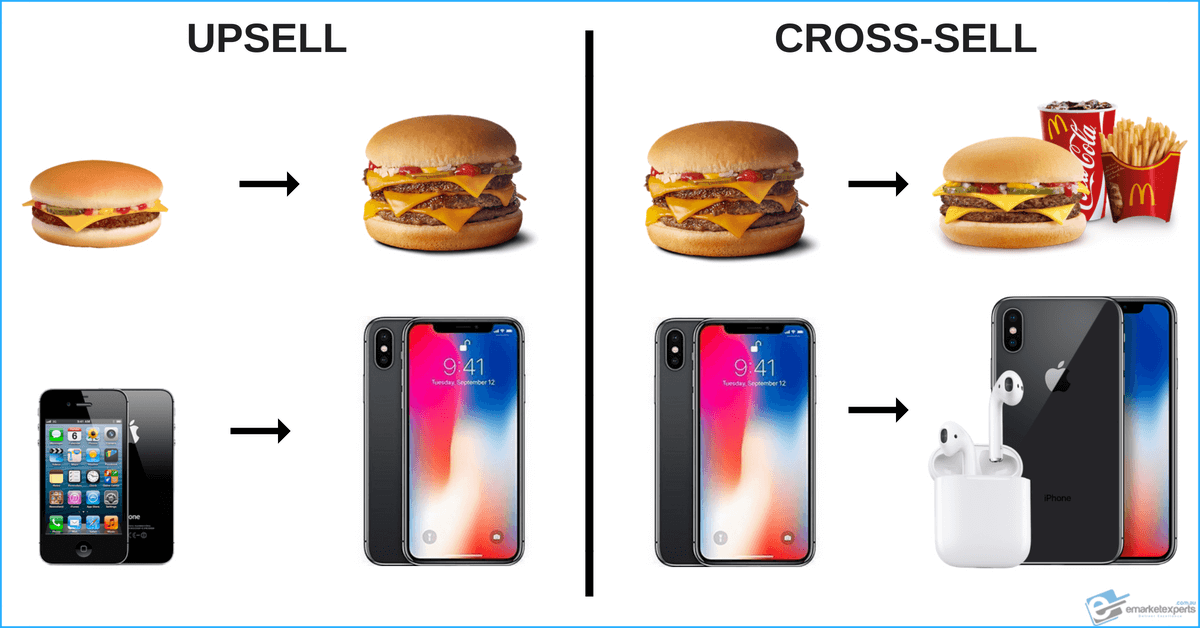 Got the drift?
The key here is to:
Encourage your existing customers to purchase a comparable higher-end product.
Show them the benefits of related or complementary items.
Add features related to your product or service.
Show them the value of owning a latest or trending product/service.
How to Implement Upsell and Cross-Sell?
These tested strategies can push your upselling and cross-selling efforts:
Use Recall Marketing or Remarketing By Making Relevant Recommendations
Use Website Landing Pages To Upsell Deals/ Discounts/ Upgrades
Run Personalised Email Drip Marketing
Have A Solid Customer Support To Follow Up And Sell More
Add User Generated Content Like Google Reviews and Testimonials On Your Website
Engage With Your Customers Regularly Through Social Media
Redesign Your Website For More Conversion-Oriented Layout and Content
#2 Deliver an Incredible & Personalised Customer Experience
You should know your customers by name.
Not, literally. But, the idea here is to personalise your customer's experience.
It doesn't matter, what size and type of business you are – personalisation can be delivered. You buy from a popular e-commerce store and you notice sections like:
Recommended for you
You may also like
That's personalisation. This website curates your shopping experience and ultimately sells you more.
Why Personalisation Matters?
We are selling to humans, not bots. Personalise and curate experiences for them. They will come back wanting for more.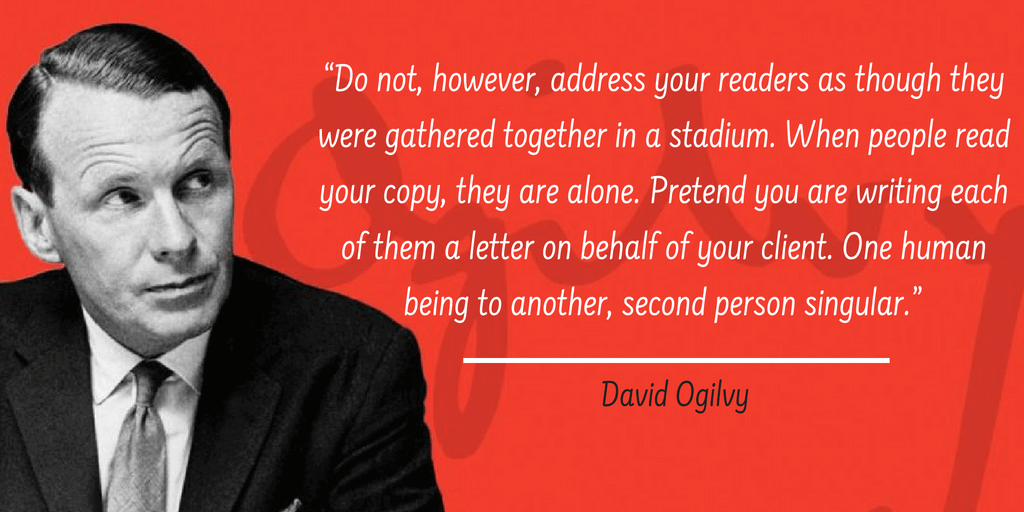 According to Brain Research magazine, certain parts of our brain light up when we hear our own name.
That's a brilliant way to cut noise. With so much competition, nearly every brand is curating personalised experiences.
In fact, a study from Accenture shows that consumers prefer personalisation. Majority of consumers are still more likely to shop with brands who recognise, remember, and provide them with relevant offers and recommendations.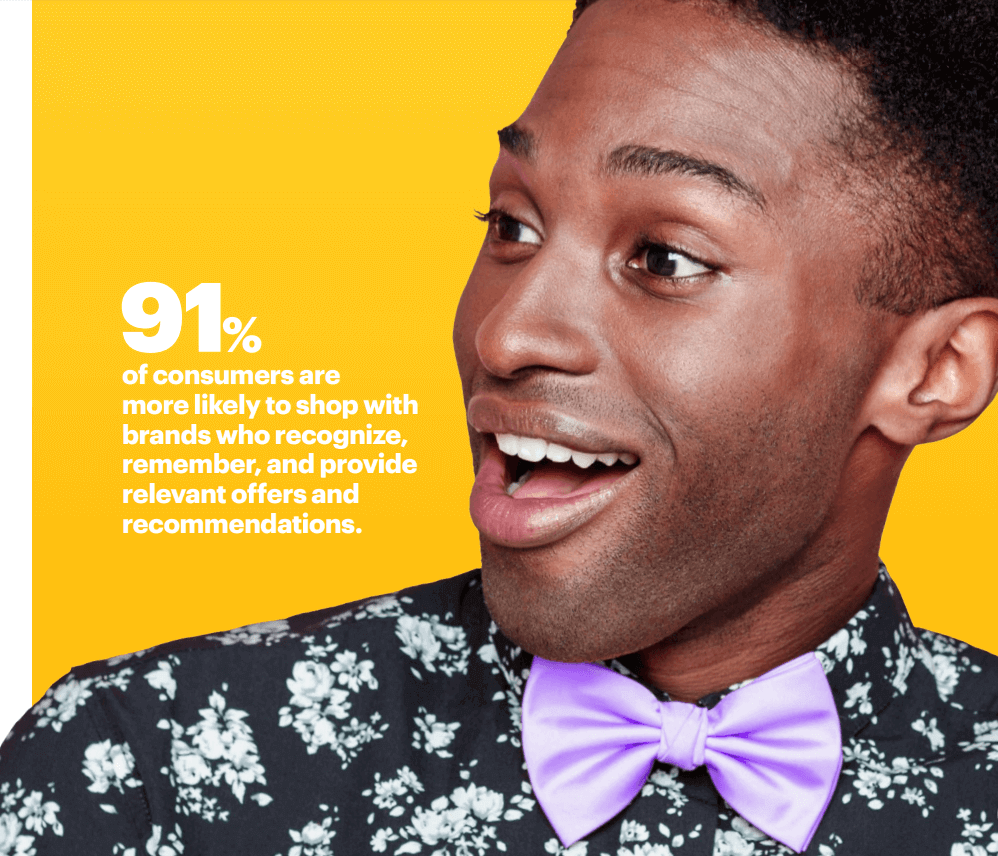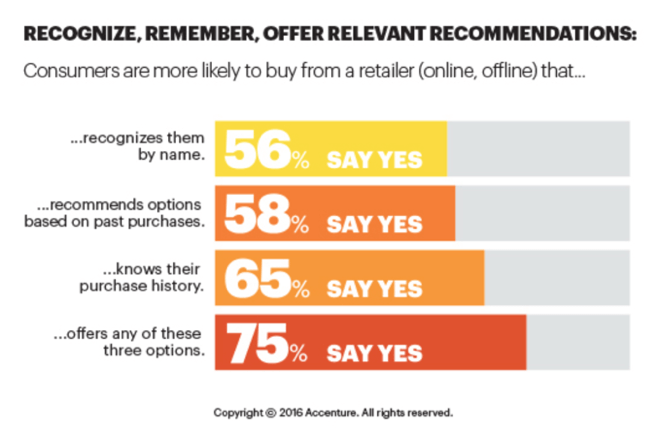 Know your customers – who they are, what they want, what they like, and especially what they don't like.
The other way of doing it is by running specific campaigns to engage and build your customers, like remarketing ads or a social media campaign.
Remember the "Share A Coke" campaign?
The company printed 150 of Australia's most popular names on cans and bottles and further developed interactive kiosks to personalise a 'Coca-Cola' can or bottle. The campaign was a hit and those bottles and cans became a social currency – a must-have item.
Sephora is another brand that is killing the personalisation game. From live chats to personalised emails – they want to know everything about their customers and their buying intent.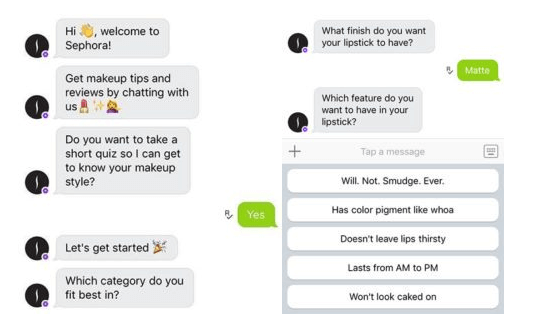 How to Implement Personalisation?
There are many automated ways to personalise your customer experience:
Personalised Newsletters Through Email Marketing
Run Remarketing Ads On Facebook
Add Exit Intent Pop Up On Your Website
Ask For Logins, If Relevant. (Will Help You Build Buyer Personas)
Suggest Products/ Services Through Remarketing Ads Based On Past Buying Behaviour
Install Live Chat On Website
Run Online Surveys Through Social Media To Get More Feedback
#3 Reward Them for Being Loyal
Keep them coming back for more!
Reward them by offering discounts or other special privileges. Stay so fresh in their memory that whenever they think of a service/product you offer – they buy from you.
Classic Examples of Reward Program
Spend $10,000 and get 5000 reward points.
Use the reward points to shop more and earn more. Then spend again.
You see the cycle here?
Credit cards are a classic example.
They not only encourage customers to use the card more often but also increase the average spend per customer by enticing them with deals and discounts.
Reward Your Regular Customers
If you have upgraded or cross-sell your customer, congratulations. But, that doesn't mean your job is done.
Find ways to retain that customer for even longer. Customer appreciation is the best way to do that.
Once again, let's talk about Sephora.
They created separate landing pages and email newsletters for different segments of customers.
If you are a new customer – you see the skincare range.
But, if you are an existing customer, you see the skincare range + you get 20% OFF. Now, that is cool!

Few Ways to Reward Your Existing Customers:
Birthday/ anniversary discounts for regular customers.
Create specific landing pages for new and existing customers.
Send a thank-you letter or sale acknowledgement.
Offer a free gift or discount code for their next purchase.
Ask them for referrals and give them referral bonus.
How to Implement Loyalty Programs?
Customer segmentation can be tricky, so approach customers at the right time. Few strategies to do that:
Create Specific Landing Pages On Your Website
Run Reward Program For Existing Customers Through Email Marketing
Promote sale/ offer/ discounts for loyal customers through Social Media Marketing
Do A/B Testing And Know What's Working, What's Not Working
Wrapping It Up
These strategies can definitely help you sell more to your existing customers, bring down acquisition costs, and have a stronger brand presence.
But, there are three things which are important and can make or break this deal.
Stay Relevant: You need to stay relevant to your customers. Don't recommend or upsell something they don't want. Use a pull strategy instead of a push strategy.
Nail the Timings: Your timings should be perfect. For example, sending a discount code just after your customer has abandoned a cart is a smart way to encourage them to complete their purchase.
Train Your Staff: Whether you own a brick & mortar store or an online store – your employees should know how to treat your customers well and how to react wisely in every situation.
Try and find ways to keep in touch with your customers and never miss a chance to get their feedback.
Strengthen your listening tools and listen more. Finally, act on the feedback to make your customer experience seamless.
If you need help with any of these strategies, hit us up. We have been helping businesses scale and leverage digital channels to sell more.
Businesses working with us will vouch for the results they got with our dynamic digital marketing approach.
We offer a whole suite of digital marketing services. Talk to us, and tell us about your goals and budget. We will definitely find a way to help you.
TL; DR: Hire eMarket Experts and we will boost your sales and revenue. We will help you retain your existing customers and we will also help you acquire new ones. All through our smart digital marketing services.