5 (Most Obvious) Reasons Why Your Website Is Not Ranking
Your website looks great but it's of no use if your potential customers can't find it. We don't need to emphasise on the fact how important is it to rank on Google. After all, rankings drive revenue.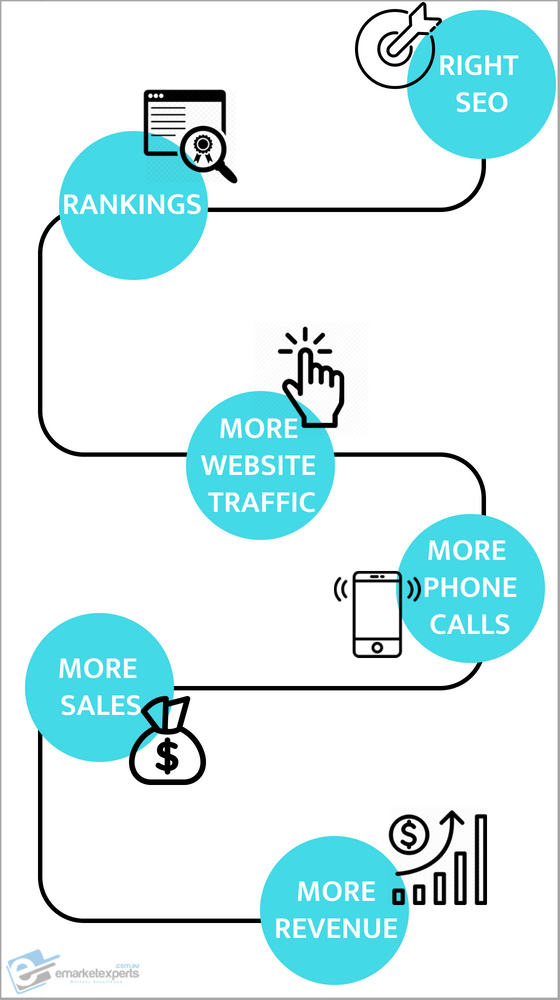 People look for everything online. So much so that, even if they are buying something offline – they tend to compare the prices online. So, let's face it, simply having a website is not enough anymore. You need to optimise it for search engines so people can actually find you.
Enters SEO.
Consider SEO as the search engine's best friend. SEO understands how search engines work and rank websites. SEO, if done right, can help people find you online and
get more phones calls or sales
. However, SEO is not an overnight job. Considering there are so many websites competing for the same spot – SEO can take time and effort. In our previous blog, we explained how SEO works and how long can it take to see results from SEO.
Getting Rankings Can Be Technical
SEO is technical. If you are a full-time business owner, it can be a bit overwhelming to learn and apply SEO for your business. Furthermore, there is no assurance that you will succeed. That's why most of the businesses
outsource this service
. But, that alone is not enough. You need to find an SEO agency or a team which is really good with SEO and can get you the right results. We have previously discussed how to hire the right SEO agency and which kind of SEO agencies you should avoid.
So, Why Your Website Is Not Ranking?
Well, there are different reasons. Website rankings are directly proportional to SEO factors. So, if those factors are working for you – your website will come up on the search results, and if not – your website won't be visible. Even if you have an in-house team or an SEO agency working on your website, it is important for you to understand what factors determine your website's ranking. In the SEO world, success depends on multiple factors and all of them have their own timeframes. Let's take a look at a few important ones:
#1 Choosing The Right Keywords
These two are presumably among the top 3 factors for SEO. However, according to
Ahrefs
, it will take more time to rank for a high-volume keyword while the low-volume ones can enable you ranking in a very short period of time. For example, if you have a cleaning business, you need to target keywords which are very specific to your market. If your expertise is "carpet cleaning" and your target demographic is "Melbourne". Having a keyword like, "carpet cleaning Melbourne" will get you targeted leads and more conversions. Also, going narrow with your keywords can reduce the competition.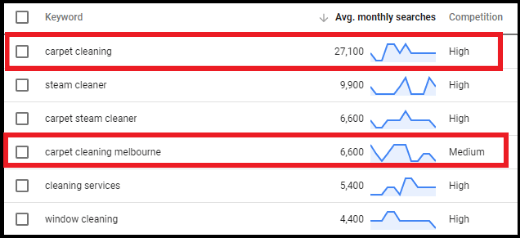 #2 Domain Name, Age, and Consistency
Building trust takes time- and it works the same way with websites. Older websites tend to receive 'more love' from search engines like Google. For instance, Google won't immediately rank your new website on page one. On the contrary, older websites tend to get rewarded with higher rankings, as they
build trust and credibility
. In a basic sense, your rankings also depend on your domain age and consistency. So, if you have just launched a website which looks amazing, loads quickly and is easy to navigate – it will still take time to rank. Google constantly analyses:
Websites
Backlinks
Content
So, if you simply
build a new website
and leave it without any constant updates – Google won't consider it as relevant and updated. However, Google itself has stated not to worry so much about domain age- if your website is relevant. Another view is often domain's name also contribute to your rankings. So, if your business name or website has your main keywords in it – it helps. But, again it is not a mandate.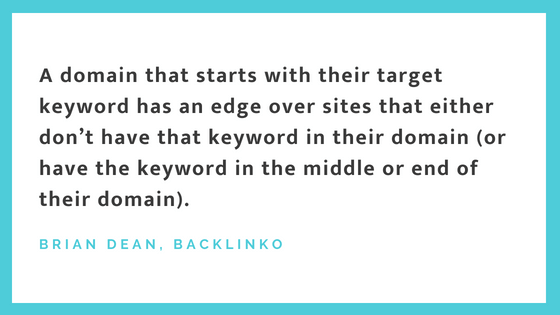 In addition, search engines appreciate consistency. Consequently, that's why it's important to be consistent and not give up. Publishing good quality content or generating regular backlinks always help. It may be a longer route but definitely a sustainable one.
#3 Your Competition and Industry
Most of the industries are crowded. If you have a business – you will have competition. But, the entry point for your business can be a great advantage. If you decide to jump into a market which is picking up or trending- chances are there will be less competition and you will rank higher much faster. Let's take a look at search trends for a trending product: Keto foods.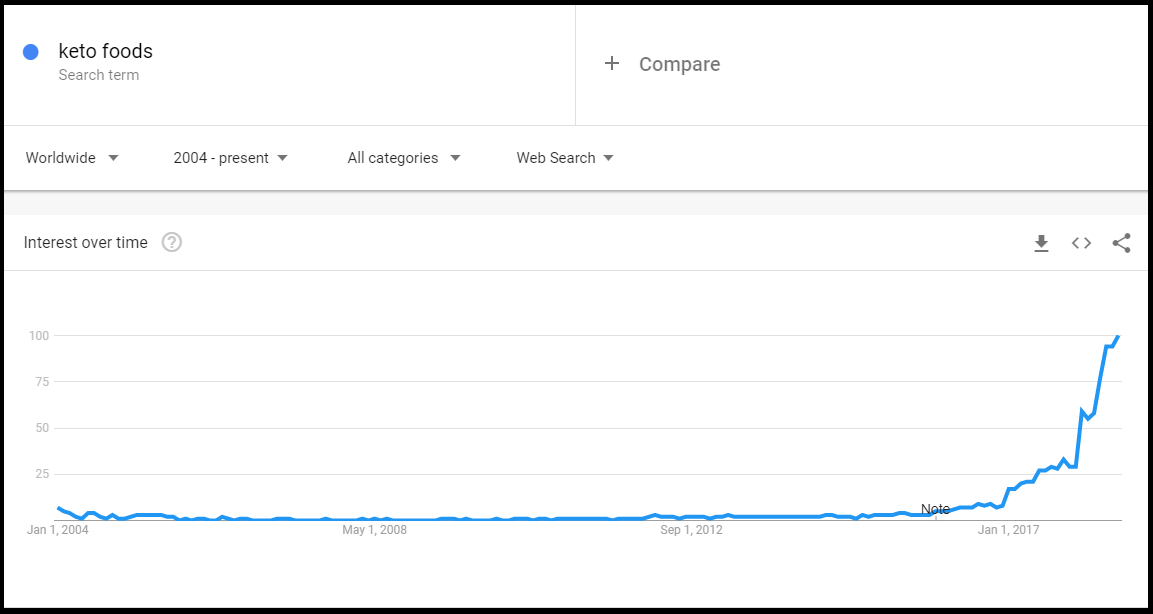 Keto diet and keto foods saw a spike in the last few years as the market for healthy products grew. If a business sold keto foods or had recipes about keto diet on their website in the early 2017 – they would have had much lesser competition than today. How fast your SEO efforts will start showing results also depend on how competitive your industry is. Timeframes also differ depending on the location, the outreach of your campaign and your product's niche. Logically enough, if your goal is to create a global campaign, it may take more time to work. The bigger the sea – the more fish you have to outswim.
#4 Your Website Content & Blogs
Content is still the king. Many people would say, no one reads content on your website, but there is no exact proof for that. People read content and search engines analyse content. However, the condition here is it should be relevant and high-quality. SEO expert, Backlinko
analysed
over 10,000 URLs and discovered that comprehensive content significantly outperformed shallow content.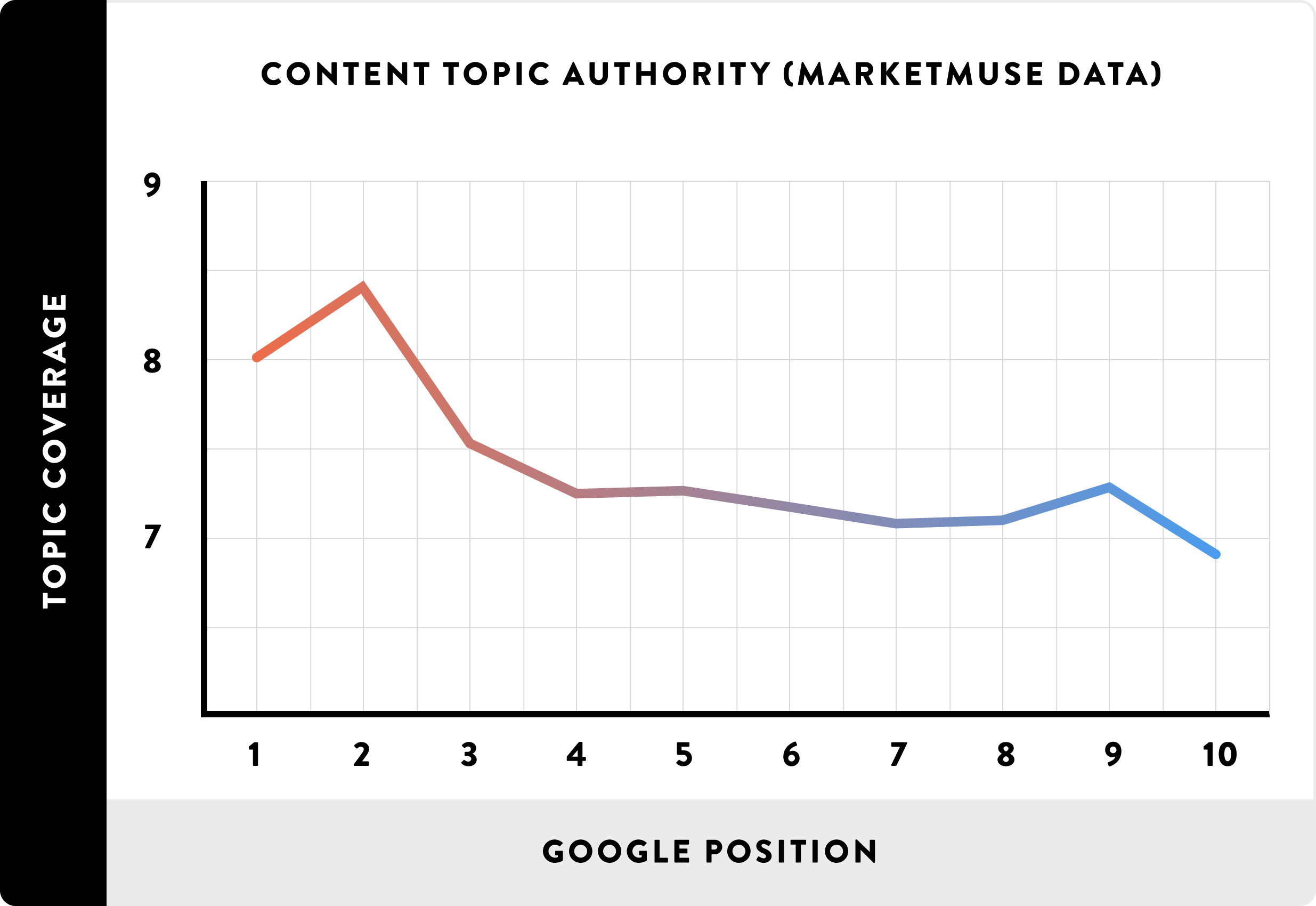 Your website content and blogs should be two things:
Relevant: Answer the questions people have about your product or service.
Actionable: The content should lead them to a next step or action.
Unfortunately, the internet has so much content today that it will take time for engines to index and rank your content. Also, simply creating content is not enough, you need to market your content as well. That's why
content marketing
goes hand in hand with
SEO
.
#5 Backlinks Pointing to Your Site
Trust is important and being trustworthy helps. Here's how it works in the SEO world. You run a business. Let's call it "The Good Business". You claim yourself to be good and honest with the best quality, expert team, competitive prices etc. You praising and claiming to be the best is not enough. Now suppose, there is another business in your industry, let's call them "The Trusted Business".  People here tried your services and loved it. They wrote a blog related to your services and mentioned you. In fact, they inserted a link to your website in the blog post. Now, that can influence search engines. A backlink coming from a trusted site. More such backlinks – higher rank on search engines. Consider them as votes. More votes- more power. There are several layers to it. Your backlinks need to be qualified enough to benefit you. Google looks at:
How many backlinks you get overtime (should be naturally earned)
How relevant are those websites?
How powerful are those websites (Domain authority)?
There's More to It!
Google processes over 
40,000 search queries every second
, which translates to over 3.5 billion searches per day. And these numbers are increasing as you are reading this. The above-mentioned 4 factors are important but they are not the only factors that define your rankings. There are over
200 ranking factors
in Google's algorithm. But, the good part is – you don't need to know and analyse them all. Outsource or delegate your SEO and
digital marketing services
to a (trusted) SEO agency. Here's more on
how you can find the best one
. And if you already have an existing agency but not happy with them –
please read this
. But, be aware as it is your business and you should know what's happening on your website. Remember, SEO is an investment and you will get best results if you
make the right choices
.