ABOUT KAPAI PUKU
Kapai Puku is an Australian owned health food product and dietary supplement. It's a blend of raw ingredients and wholegrains including chia seeds, linseeds and sesame seeds. Kapai Puku promotes digestive balance and supports gut health. It's high in fibre and protein and is made from 100% natural ingredients with no added salt, dairy, nuts or preservatives. It's also gluten-free, wheat-free, GM-free and suitable for vegans. Kapai Puku products are available through the brand's website, as well as Coles supermarkets, good fruit and vegetables stores, grocery shops, most Go Vita Stores, and selected health food stores.
THE CHALLENGE
The key challenge facing Kapai Puku was increasing their online sales. While the company maintains a good database of subscribers and has a great social media following, they were looking for ways to grow their online customer base and convert passive subscribers to loyal customers.
The other main challenge facing the company was an outdated website and online sales funnel. The old website was difficult to navigate, didn't present information logically, used two different systems for page information and ecommerce, wasn't mobile responsive, and didn't integrate with accounting systems or social media.
By creating a new ecommerce website and using different methods of online marketing, we aimed to increase online sales, as well as basket size and online conversions.
WHAT WE DID
Website design
Ecommerce
Email marketing
Social media marketing
AdWords campaign
The new website, in conjunction with our digital marketing strategy, led to a conversion rate of almost 5% and an increase in online sales of over 300%.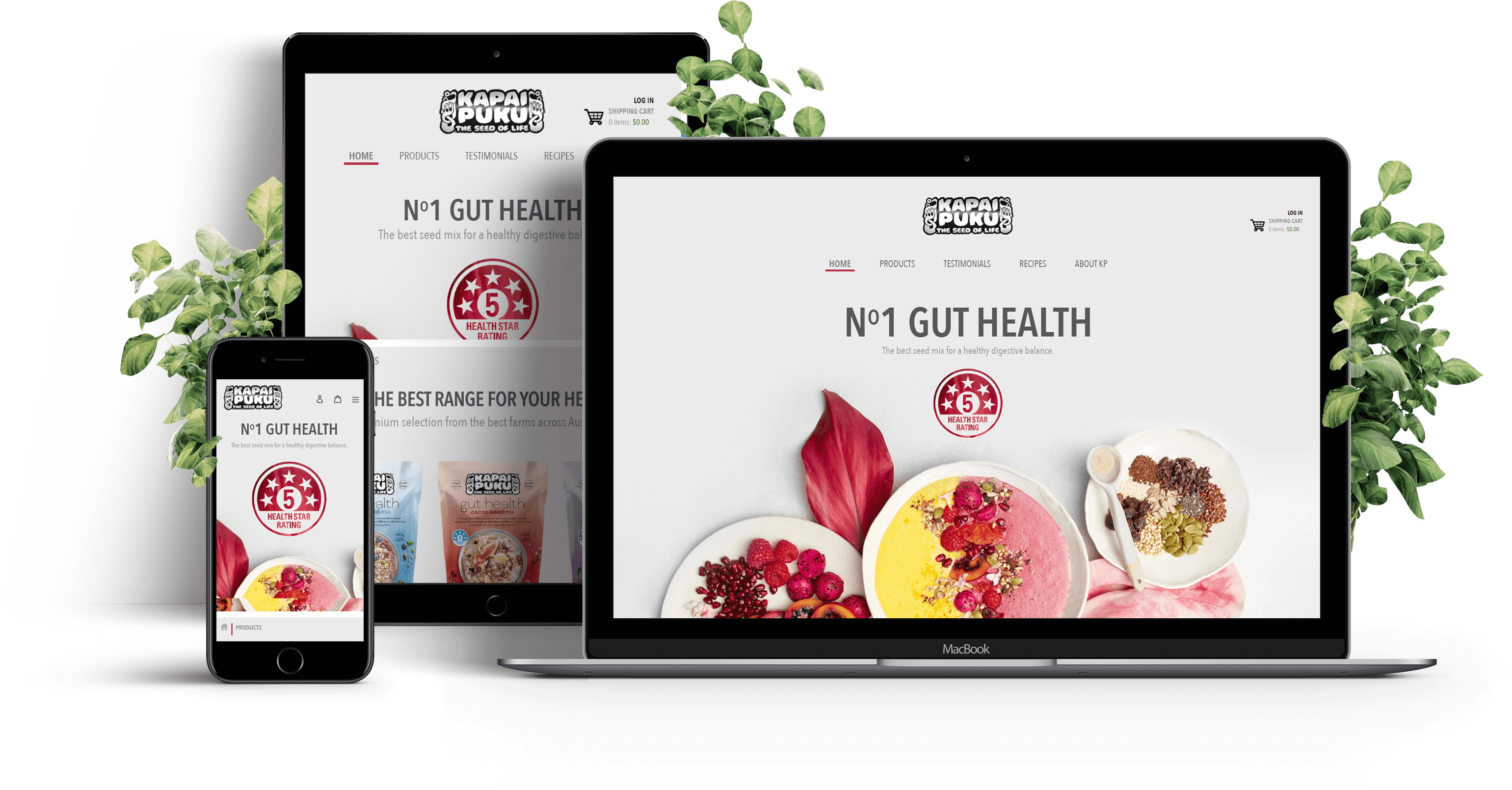 The new website looks great and is generating much more traffic. But the real win was the email and social media marketing campaigns, with huge increases in online sales since we started running the campaigns.