5 Breakout SEO Trends for 2021 And How to Crush Them
Every year, the digital landscape changes as technology evolves and businesses refine their
digital strategies
and operations. But 2020 wasn't just another year. The emergence of COVID-19 and the subsequent lockdowns and economic turmoil around the world has brought about disruption on a scale rarely seen. And SEO has not been immune to 2020's wild ride. While ongoing shifts in established or emerging technologies like mobile phone usage and search, 5G,
IoT
, and
artificial intelligence
continue to affect SEO strategies, the 2020 pandemic has also brought about
major changes in business conditions
, which have affected how we interact with the digital world. With 2020 in the bag, our SEO specialists have analysed search trends and emerging technology over the past year in order to identify what we think will be the major SEO trends of 2021. As an online business, you can either capitalise on these emerging trends or give up ground to your competition. But to really take advantage of where SEO is heading in 2021, you need insights from one of the most awarded
SEO
and
digital marketing agencies in Melbourne
. So, here are our 5 breakout
SEO trends for 2021
and how to optimise for them.
Voice Search Will Continue to Grow
According to
some estimates
, the number of voice queries has already equaled written-text queries and is only expected to increase in 2020. Moreover, 30% of all online searches are now made via smart speakers or voice assistants.
Advancements in natural language processing
(NLP) have enabled users to give voice commands and submit voice searches as if they were talking to a human. However,
research has found
that voice search differs significantly from text search in terms of search intent and how queries are made. Here's how to handle the SEO challenges that voice searches present.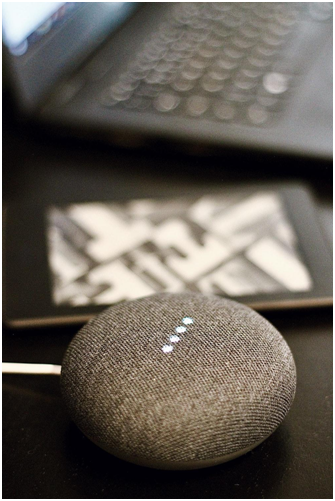 How to Optimise for Voice Search
Create conversational page titles and content. Since voice search mimics how people speak, conversationally focused content and titles will perform better than traditional written-sounding content.
Increase your page speed. Page speed appears to play a major role in voice search SEO. The average voice search result page loads 52% faster than the average page.
The average length of a voice search query is 29 words. Since you can't optimise for keywords that long, look for "medium-tail keywords" related to search intent. Examples of medium-tail keywords include specific phrases like "vegan pastry recipes" or "paleo diet plan."
Machine Learning AI Will Play a Major Role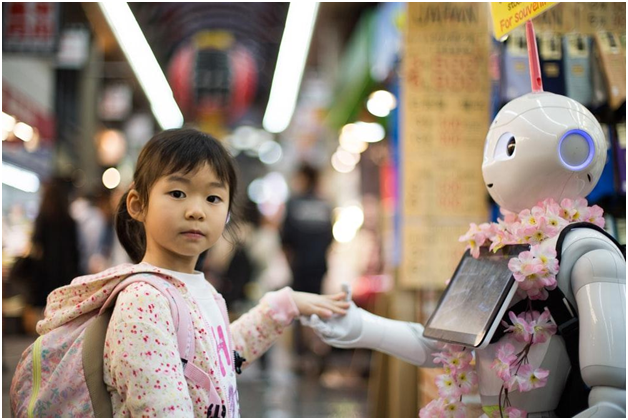 Google's machine learning AI algorithm, RankBrain, tells Google about the context and intent of search queries and how people are interacting with the search results. And the RankBrain algorithm is growing smarter every day. Long gone are the days when you could fool the algorithm by simply stuffing irrelevant content with a heap of keywords. Instead, take the following actions to increase user engagement and CTR (click-through rate).
How to Optimise for RankBrain
Focus on search intent and context when you do your keyword research.
Create brand awareness by using Facebook and email. People are more likely to click on search results from familiar brands.
Write emotionally compelling page titles. A BuzzSumo analysis of 100 million headlines revealed that emotional headlines drive more clicks and interactions.
Local Queries will Dominate Google Searches
Local or 'near me' searches have doubled in the past year. Out of the
5.6 billion searches
that take place on Google every day,
46% have a local intent
. Local searches typically have a higher conversion rate compared to non-local searches. Since COVID-19 has forced more people to stay home or in their local area, local search has become even more important as more people try to stay within their local area. While there is expected to be some slowing of the local search trend as COVID restrictions ease over the next six to 12 months, local search will remain a vital part of any good digital marketing strategy.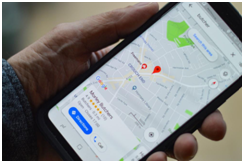 How to Optimise for Local Searches
Add your business details to local listings across all your locations and make sure your business name, address, phone numbers and other vital details are consistent.
Build up your citation profile and collect more customer reviews. 87% of consumers reported reading online reviews for local businesses in 2020.
Claim and optimise your Google My Business account. Optimise your website for 'near me' searches and local keywords.
Long-Form Content Will Score Top Search Rankings
The average length of a first page voice search result is
2,312 words
, compared to
1,447 words
for search queries in general. This means long and detailed content has the best chance of ranking higher in 2021. In-depth, high-quality content will also get you more back-links and brand mentions, further improving your search engine ranking.
How to Create Long-Form Content
Devote time, efforts and skills to creating long-form content pages. Make sure to include images, videos and graphics on your pages.
Decide the right format and goals of the content you're creating. For example, infographics, listicles, whitepapers, ebooks, and posts that answer the question "why" attract more back-links and perform better during organic searches.
Follow the EAT principle while creating content. The content you create should reflect Expertise, Authority, and Trustworthiness.
Mobile Optimisation Will Be More Important Than Ever
Nearly
60% of all online searches
are now performed on mobile. And Google currently holds a whopping
93.87% share
of all mobile searches. With
27% of the global population
voice searching on mobile, mobile SEO will only become more important in 2021. You can keep up with the mobile search trends by taking the following steps.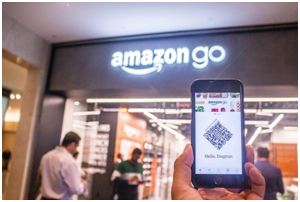 How to Optimise for Mobile Searches
Make sure your site loads in the blink of an eye. Back in 2016, 53% of mobile website visitors would leave a webpage if it didn't load within 3 seconds. Now that 5G is almost here and user expectations for page speed are sky high, even 3 seconds seems like a long time. Reduce image size, minify code, minimise HTTP requests, implement AMP, and do everything else it takes to accelerate page speed.
Design your site for mobile. This is the age of endless scrolling and mobile-first design. Make sure CSS, JavaScript or images are not blocked. Have plenty of space between elements and links for easy scrolling. Don't use pop-ups or Flash.
Optimise titles and meta descriptions for mobile. Be concise without compromising on the quality of the information.
That's Not All!
These aren't all the SEO trends that you need to look out for in 2021, of course. Featured snippets and "people also ask" sections on search engine results pages (SERPs) are going to become more prominent. Predictive search, the type of search that displays the results before the user even asks, is also forecast to grow and improve. You'll also need more back-links, better quality content, more effective
SEO services
, and more advanced tools. This is a lot to keep up with, but a good
SEO agency
can handle this work in the background while you focus on powering your business into 2021.