Adapting Your Digital Marketing to the Post-COVID New Normal
There's no denying that the COVID-19 pandemic has fundamentally changed the way we do business. While Australia has largely emerged from the crisis, other parts of the world are still grappling with it. What we all have in common, however, is an uncertainty regarding business conditions going forwards and what the post-COVID "new normal" will look like.
It is estimated that as many as 50% to 60% of small businesses might close down by the time the pandemic is over. While bricks-and-mortar businesses have been the worst hit (for obvious reasons), there have been small businesses and even startups that have done amazingly well through the pandemic turmoil.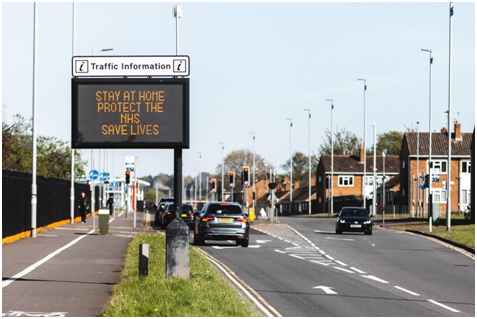 For example:
The Australian fruit and vegetable wholesaler Freshchoy's has increased its income by 50%.
Some restaurants have seen business booming. For example, Cali Comfort BBQ has reported selling more in one day than they used to sell in a week in the pre-COVID days.
Some micro businesses have also thrived. For example, Backyard Bikes, a mobile bicycle repair shop, launched at a time when many established businesses were going bankrupt and has grown its investment more than 700% during the pandemic.
So, what did these successful businesses do differently to not just survive but thrive through the pandemic? To start with, they went all in on digital media. That doesn't have to mean an all encompassing digital strategy from an expert SEO or digital marketing agency in Melbourne. It could be as easy as getting active on WeChat or launching a Yelp profile.
In the wake of COVID, consumers' online buying habits are forecast to continue and businesses' dependence on digital marketing is likely to increase. Experts predict that the world is unlikely to return to pre-COVID normality anytime soon, so it's crucial to align your digital marketing with the new normal.
But how do you keep growing when the world around you is in flux? Here are five things you can do.
Pivot Your Business Model
In business, 'pivoting' means fundamentally changing the direction of the business to meet the changing needs of the market. The objective of a pivot is to help a company survive and improve revenue under unfavorable conditions, such as those created by COVID-19.
For example, Cali Comfort BBQ pivoted the business when they switched from dining-in to catering. The new business model required them to drop most of the items from their menu and retain only those items that were easy to transport to on-site service locations.
How to Pivot Your Business Model Successfully
Decide which type of pivoting your business requires. The four types of pivots that can help you adapt to the new normal include:

Pivoting services and products
Pivoting to a new target market or audience
Pivoting to work remotely
Pivoting to online sales

Decide which particular digital channels will be most suitable and cost-effective for marketing your pivoted products or services
Strip down to a key feature and use it to make your offer stand out
Decide which particular processes are key to the new business model and the ones you can drop to increase efficiency
Have your SEO company track the results and use data analytics to refine your products, messaging, and targeting strategies.
Redefine Your Target Audience
A lot of businesses are still using the classical segmentation and targeting models to understand their audience. Old-school marketing defines customer segments in terms of demographic, behavioral, geographic, and psychographic attributes. This model doesn't tell you when, where, why, and how a customer will be most likely to buy your product or service.
But with modern analytics, it is possible to target each individual based on their online behaviour and activity, and predict the best times to show them your ads or send them marketing messages.
The modern targeting approach segments customers based on the 'jobs that they need to get done'. For example, a restaurant can target people who are looking to book a dining venue to host a birthday party. It can also target people from the adjacent offices who want to grab a quick lunch during the lunch break. It may require different messaging and channels to target each segment.
How to Adopt the Jobs to be Done (JTBD) Approach
Conduct market research using the right technology stack
Decide the goal of segmentation; e.g. to develop new menu items and loyalty programs that will attract birthday bashers or office workers
Determine the jobs that the customers in a specific segment need to get done, both functionally and emotionally. For example, a person looking to host a birthday party is looking for good food and a decent place to sit (functional), but they also want to show their prestige and make the evening memorable (emotional)
Find out the contexts and attitudes that cause people to prioritise different jobs. For example, many office workers may like to order in instead of dining out during a surge in coronavirus cases. People with higher income may like to have a high-end menu for a birthday party, etc.
Create a framework (such as a table) to help your digital marketing teams remember and apply the new segmentation criteria
Embrace Digital Marketing Technology
You'll be working with multiple variables when you determine the functional, emotional, contextual, and attitudinal dimensions of the job that your customers need to get done. Using the right customer research tools can keep you from getting lost in a heap of data.
After you have determined the variables that you want to use for targeting, you'll need programmatic marketing tools to implement your strategy. The new business normal is all about planning, efficiency, customer service, and cost saving. A business that wants to keep growing through the crisis needs to collect and analyse data at every step and continuously adjust its marketing strategies.
How to Select Your Martech Stack
Use customer analytics as the foundation of everything you do. At eMarket Experts, we use Google Analytics in combination with Kissmetrics, Adobe Analytics, Woopra, and other paid tools.
Use data to target your marketing campaigns more precisely. You can use separate targeting tools for each channel, such as Facebook Ads Manager, Qwaya, or AdEspresso for Facebook and Google Ads, Wordstream, or AHREFS for Google.
Use programmatic advertising tools such as The Rubicon Project, Adobe Marketing Cloud, DataXu, or PulsePoint to reach your audience 'in the moment' when they're most ready to buy your product or service
Next Steps
Adjusting your digital marketing to the post-COVID new normal is not easy or simple. Using the right technology can keep things from getting overcomplicated. And working with the right digital marketing partner and SEO agency can help you access the best technology and use it to your best advantage. Remember, any crisis can also be an opportunity.