Optimising for Google Answer Box
Google handles
5.6 billion
searches every day, and for each one of those searches the user is looking for one thing and one thing alone—answers! Search queries are nothing but questions, and the users want to get the answers in the shortest possible time. That's where the answer box comes in.

Hey Google! What is Google Answer Box?
Simply put,
the answer box is the featured snippet that appears on the top of the search engine results page (SERP) page for some of the search queries.
It is most likely to appear for 'what is' and 'how to' queries and gives a quick answer to the question asked. The user can read the answer right above the first organic result. Google also reads out the answer aloud, which makes the answer box even more important. Remember that we live in a voice-first age where more than
one-third
of all searches are voice searches, and where
voice search
is growing as rapidly as
400%
per year in certain parts of the world.
Should You Optimise for Google Answer Box?
Appearing on top of the organic search results is one of the best things that could happen for your business. The first organic result on Google's SERP scores an average click-through rate of
28.5%
. The answer box (or featured snippet) gets around 8% of all clicks. Research also shows that the percentage of clicks on the first organic result declines by approximately 5% when the answer box appears. That means you can capture more than 30% of the clicks if your brand shows up in the answer box AND on the first organic position. But, an increase in traffic is not the only benefit of appearing in that coveted box.
Being in the Google's answer box:
Boosts your brand image: Appearing in Google's answer box makes your brand look like a thought-leader in your industry
Increases brand awareness: The answer box gives exposure to your brand and increases brand awareness, even when you're not on top of the organic search results.
May be the only option you have: The answer box may be the only way to gain visibility (or audibility) in a voice-first world where no screens or keyboards exist. Right now, around 57% of Australians use voice search via Google Assistant, Siri, and smart speakers. Most of them seldom look at the screen or have no screen to look at.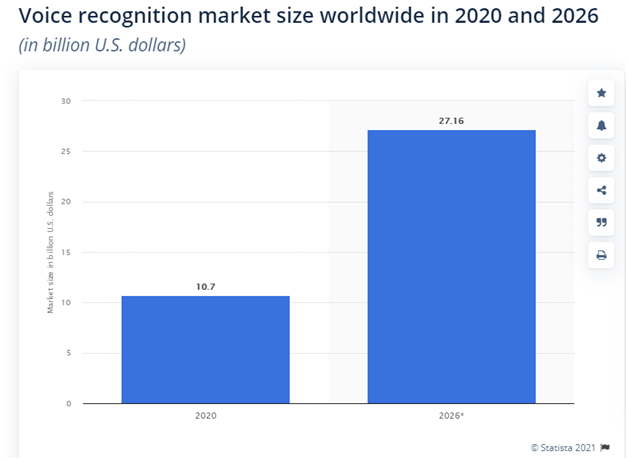 How to Make Your Website Appear in Google Answer Box?
Optimising for the answer box is no different from your regular SEO, except that you are more concerned with the questions your prospective customers might ask than the keywords they might use to look up your business. Here's a step-by-step process that increases your chances of occupying that prized piece of online real estate.
Revisit your keyword strategy: You might have been using the staple keyword research tools such as Google Keyword Planner, AHREFS, or SEMRush. Now is the time to exit those tools and sit down with your marketing and sales staff, call centre employees, and your customers to find out the questions your customers are asking.
Build your keyword list around questions: Consider the language and the phrases your customers use when they ask questions. Note down those key phrases and create your keyword list based on those phrases.
Use Google to expand your keyword list: Type each of the new keywords (questions) into Google and look at the questions in the 'people also ask' and 'related searches' sections. This will help you further inform your question list.

Research your competitors: Type each of the questions from the first step into Google's search bar and make detailed notes about the format, words, phrases, and length of the answers. These notes will help you in the content optimisation phase.
Collect content ideas: Sit down with your marketing team and brainstorm the additional questions your potential customers may have on their mind. For example, the question 'how to appear in Google's answer box' may boil down to the question 'how to use schema mark up'. Including this information in an article that answers the main question can make it more potentially useful.
Plan your content: Look at the information you gathered in the first four steps and start planning for the content you need. Group together different themes and figure out the format of each piece of content. Should it be a blog post, a series of articles, a video, or a white paper? Determine how to structure the content and where to place it on your website.
Develop and optimise your content: Find out the weak points in your competitor's content that you can exploit. Are there questions they haven't answered? Are there some key phrases they missed out in their answers? Use the H2 tags to highlight the questions so that Google knows you're answering a question.
Optimise technical elements: Make sure Google's spiders can crawl your pages correctly. Use the canonical tag to point the spiders to the right page. Submit and XML sitemap. Finally, apply schema markup to tell Google what the content is about. Schema tags exist for everything including frequently asked questions, which you can use to mark relevant parts of your content.
Final Thoughts
The fact is that even after you have succeeded in making your website appear in the answer box, few people may click through to your website. This is because the answer box may not appear for every question. Also, the people searching on Alexa or other screenless devices are not going to click through to your website. Many others who do have screens and keypads are likely to be satisfied after they have heard or read the answer to their question. However, you cannot ignore the prestige points that you score by appearing on top of the whole world. Moreover, you will get some additional clicks over and above those that your organic listing is generating.
So, would you like your brand to appear 'up there'? In case you need any further help, do not hesitate to
contact eMarket Experts
, Melbourne's premier
digital marketing agency
, for assistance!