Everything You Need to Know About Voice Search Optimisation
Powered by AI, search engines can now convert spoken words into search queries. And it's high-time for business owners to take notice. Currently, more than
25%
of searches conducted in Australia are voice searches, and that figure is only set to grow. So, if you want your SEO to cover all the bases, you'll need to optimise your online business for voice search. And the experts from Melbourne's premier
SEO agency
have some tips to help you out.
Behind the Growth of Voice Search
Most smart devices these days come with a built-in voice-enabled digital assistant like the
Google Assistant
or Apple's Siri. Since users can now voice search on their smartphones, smart TVs, and smart speakers, it's never been easier for them to vocalise queries. Today,
57%
of Australians use voice search, while
forecasts show
8.4 billion digital voice assistants will be in use worldwide by 2024.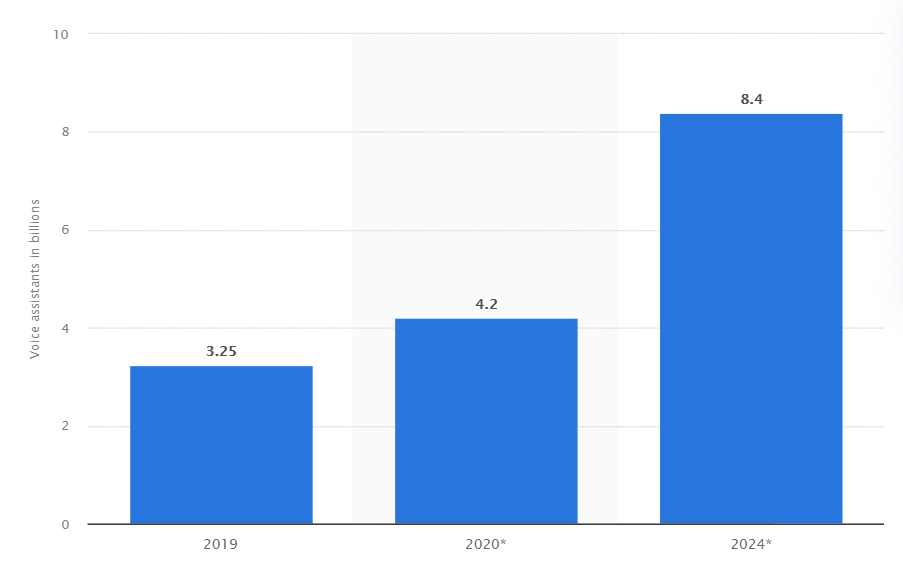 Source: Statista
Why Voice Search is so Popular
People prefer using voice search because it's faster and more accurate. Speech is
three times
quicker than typing, with far
lower error rates
. It's also more convenient, allowing you to multitask on the fly. Instead of typing out long sentences, you can simply speak your query and free up your hands, leaving the rest to your smart device.
What Sets Voice Search Apart From Traditional Search
Voice search uses spoken sentences instead of typed ones, and that means it differs from traditional search in fundamental ways. These new ways will inform how we shake up our SEO strategy.
Keywords
Whereas traditional typed search queries are concentrated around
1-2 keywords
, voiced queries are longer and more conversational, usually including natural phrases with
3-4
keywords. For example, if you wanted to search for the world's tallest mountain, your text search would probably be "tallest mountain in world", but your voice search might be something like: "Hey Google, what is the name of the tallest mountain in the world?"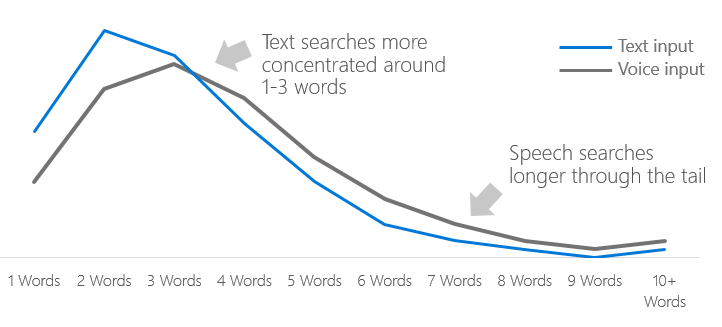 source: MOZ
Localised Searches
When looking for a nearby place, product, or service at a particular time, the quick convenience of voice search can't be beaten. Voice searches are geared towards finding localised results for users including addresses, numbers, and opening hours. Voice searches are
three times
more likely to target localised results than text searches. Meanwhile, Google recently reported a
500%
increase in similar "near me" searches.
Voice Searches Prefer Rich Results
Voice search results tend to be read out to the user once they are generated. Of course, digital assistants can't read out site URLs, so voice search results prioritise
rich snippets
that can be conveyed to the user instantly. Websites that incorporate schema markup are therefore more likely to show up in the SERPs for voice searches. Now that we're familiar with the basics, let's see how we can optimise your website for voice search.
Reshape Your Content
Voice search algorithms look for all kinds of factors when ranking results. You'll need to update your content to match these requirements and rank higher. Here are a few ways to do just that:
Research your target audience thoroughly, and build pages that answer their most frequently asked questions. This will ensure your content is equipped with the info it needs to answer voice search queries.
Adopt a conversational style in your content to better match the tone of queries that customers voice search. This'll make your listing easier to understand, improving its user-friendliness.
Keep content as concise as possible, since Google prioritises short answers to voice queries in its rankings. This will also improve loading times, another important ranking factor for voice searches.
Reconsider Your Keywords
We've already gone over how keywords differ for voice search optimised content. To optimise your keyword usage for voice search, here's what to prioritise when coming up with keywords:
Long-tail Keywords (i.e., keywords with more words)
Question Keywords (e.g., who, what, where, when, and how)
Filler Words (e.g., the, of, and on)
We know most voice searches target localised results, so make sure you include local phrases and points of interest in your keywords, as well as terms like "near me".
Use keyword research tools such as
Google Keyword Planner
, 
Ahrefs
, 
SEMrush
, or 
Ubersuggest
 to find keyword ideas and volumes.
Utilise Schema Markup
The added context provided by Schema markup tags will make your SERP listing more relevant, allowing your site to rank higher in search results. Optimising for
featured snippets
and rich descriptions is a sure-fire way of optimising for voice search, since schema highlights potential answers to the user's voice query. To learn more, please visit our post on
schema markup
.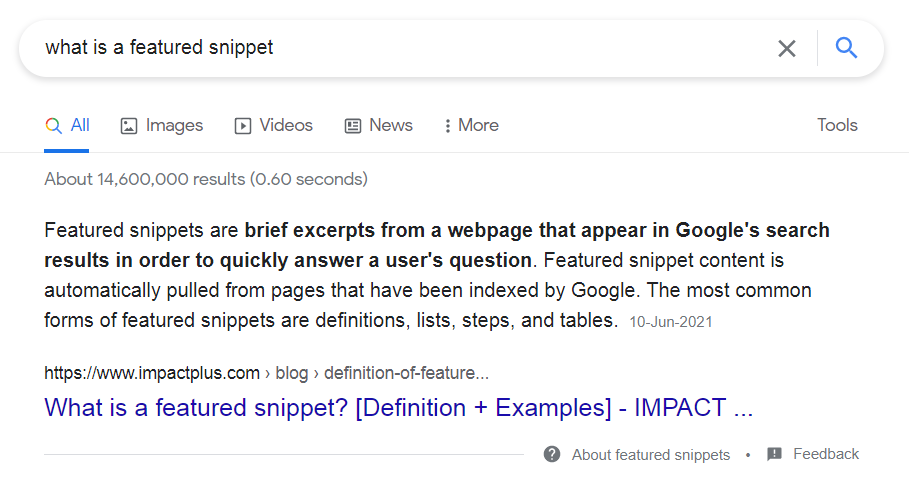 A featured snippet explaining featured snippets
Keep Your Focus on Mobile First
Your website needs to be optimised for mobile devices since that's where voice searches are usually conducted. Search engine algorithms rank mobile friendliness
very highly
, so make sure your site runs smoothly everywhere. For this, you should ensure that elements like your XML sitemap and directions to your store are readable by both users and search engines.
Register a Google My Business Listing
We know voice search favors localised results, but what's the best way to stock Google with information about your business? That's where your
Google My Business
listing comes in. Register your location with Google and include info like contact details, operational hours, reviews, menus, pricing, and more! This also registers your business in Google Maps, and allows Google to confirm all the data it picks up from your website.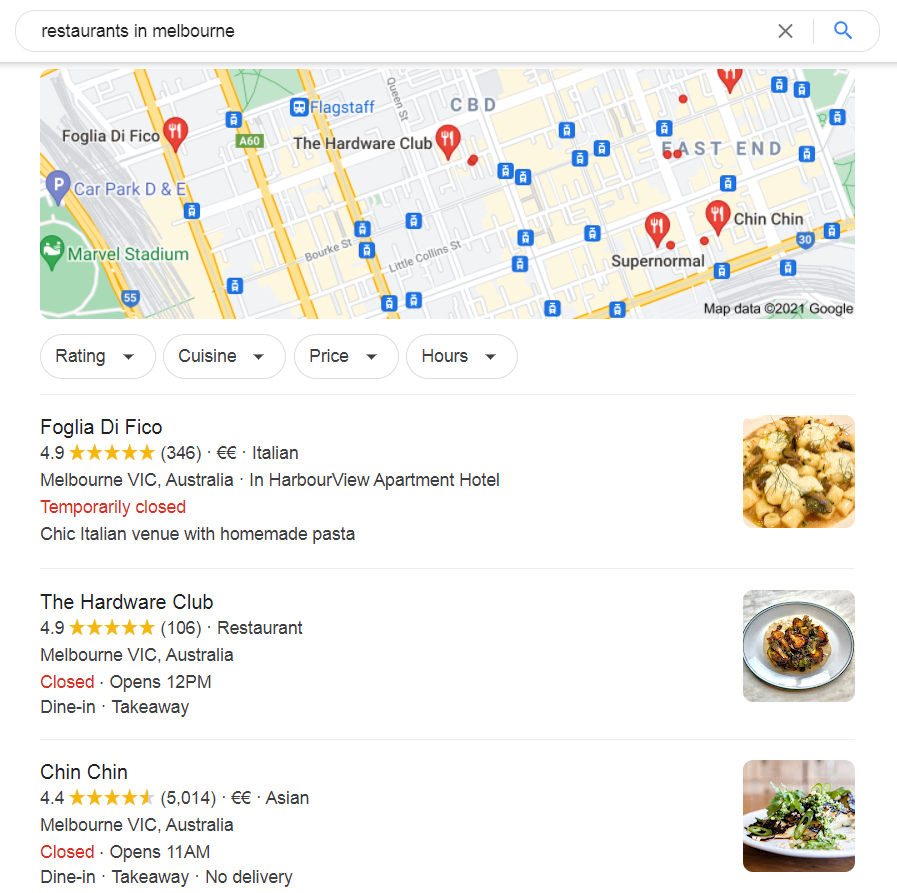 Examples of My Google Business listings
The Frontier of Searching
Truly, voice search is the way of the future for SEO. Now that you know what it is and how to take advantage of it, you've effectively future-proofed your SEO strategy and ensured the voice search algorithm doesn't overlook your site. In case you need any further help, do not hesitate to contact eMarket Experts, Melbourne's premier 
digital marketing agency
, for assistance!