eMarket Experts Among Australia's 50 Fastest-Growing IT Companies 2019
We're excited to announce that eMarket Experts has been listed in the CRN Fast50 for 2019. This marks the second year in a row that we've been named as one of Australia's fastest-growing IT companies.
Rashesh Shah, CEO of eMarket Experts, attributes the company's ongoing success to "our great team of digital experts and their ability to deliver measurable results for our clients' businesses."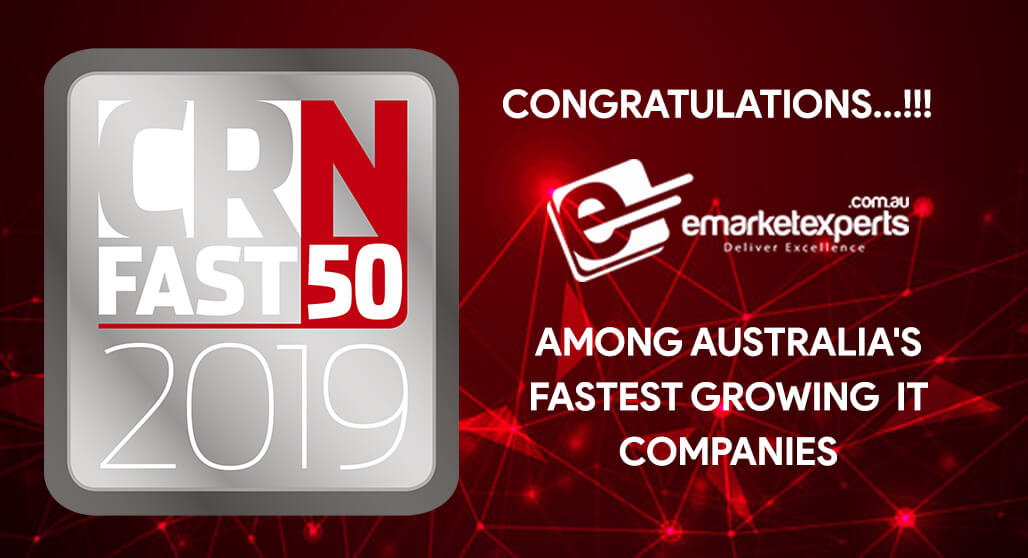 Now in its 11th year, the CRN Fast50 recognises the fastest-growing companies in the Australian IT sector, based on year-on-year revenue growth.
"It's a huge achievement to have made it into the CRN Fast50," said CRN Editorial Director, Simon Sharwood. "eMarket Experts' growth not only outpaced most others in our industry but it also vastly exceeds Australia's current overall growth rate!"
"We're proud to make it into the CRN Fast50 for the second year in a row," said Rashesh Shah. "It's a testament to our great team, the trust we've built with our clients, and the results-driven approach we bring to our marketing strategies."
We're proud of our ongoing success and we look forward to continuing to build on our growth in 2020.  We'd like to say a big thank you to all our clients, stakeholders and staff for helping us to grow and making this success possible.