Digital Marketing for Dentists: 9 Strategies You Need to Know
The dental industry is a competitive one, and it's more important than ever for every clinic to continue growing and reaching new patients. With the public expenditure on dental services growing at an average rate of 2.0% annually, a strong digital marketing plan is needed to claim your slice of the pie.
The reality is that your digital presence is the key to expanding your reach and finding the new clients needed to help your dental practice expand. Whether you're building your digital presence from scratch or taking your existing presence to the next level, here are our top 9 marketing strategies for the dental industry.
1. Creating a Strong, Relevant and Informative Website
No matter how excellent the services your practice provides are, without a good website you're setting yourself up for failure. To create the perfect website, you need to focus on trust-building and establishing confidence in your clinic and the services you offer.
The best way to do this is to make your website feel personal and to give it a human face. This can be done by taking the time to introduce your team, including their qualifications, experience, areas of expertise and their training. Also, make sure to focus on any relevant niches that your practice specialises in, such as cosmetic, family or reconstructive dentistry.
Your website design is also pivotal to its success. A well designed and functional website is the foundation of any digital marketing campaign. Here are a few of the crucial considerations when it comes to optimising your website:
Navigation: Make it easy for visitors to navigate and find the information they want. Whether it's to book in their next appointment, discover what services you offer or find out about private health insurance, your website needs to have a logical flow that's user-friendly and encourages bookings and engagement.
Content: Make use of interesting and relevant images and videos that can help personalise your practice and your staff, provide insight into the procedures you offer and educate visitors on dental hygiene.
Communication: Have an instant-chat bot to communicate with visitors, answer basic questions and put them in touch with your clinic. Many people won't have the time or patience to sift through your entire website to find the answers they need, so a chatbot is a great way to provide quick answers to commonly asked questions and put visitors in touch with your practice for more complex ones.
Optimise for mobile: Be mobile friendly, as most people will be accessing your website on their phones. This means that every feature your traditional website has, including booking systems and chat bots, need to work smoothly and easily on mobile devices too.
2. Focus On Organic SEO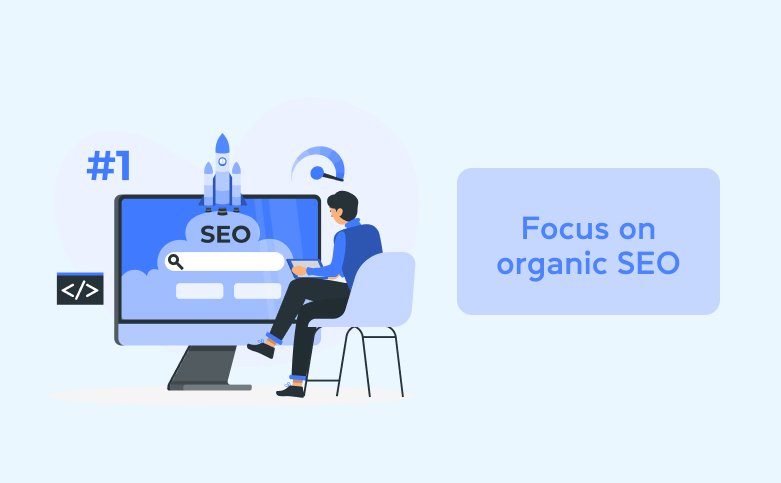 Even with the world's greatest website, it won't be of any use if there's no traffic coming through. Approximately 93% of web traffic begins with a search engine and the vast majority of clicks go to sites that appear on the first page of the SERPs, so it's important that your website consistently maintains a high Google ranking.
Ensuring that you organically rank at the top of the relevant searches involves conducting keyword research to find the most-searched words or phrases related to your industry and services. These keywords not only need to be industry-specific, but specific to your practice, too. For example, if your clinic focuses on cosmetic dentistry such as teeth whitening and veneers, your keywords will be very different to a family-focused clinic that offers more traditional cleaning and maintenance services.
Your SEO keyword strategy needs to be tailored not only to your services, but also to your location. Patients are also going to want a dentist that's nearby and convenient to them, which is why you need to make sure your clinic is reaching people in its local area. Local SEO is the best way to boost your practice's popularity in its surrounding areas, and this includes incorporating your state, suburb and surrounding suburbs, regions and even street names into your SEO strategy.
You can also set up suburb pages that target the surrounding suburbs and give an overview of your dental clinic and the services you offer. Another factor is getting your clinic onto dental directories and online mapping services, furthering its reach and making it easier for patients to find your business.
Setting up and optimising your Google My Business (GMB) account is a vital part of your SEO strategy, as it allows people to find your business and access verified information such as its location, business hours and phone number. From there, Google will thread your business into relevant searches and boost your traffic and profile in the local community.
3. Consistent and High-Quality Content Marketing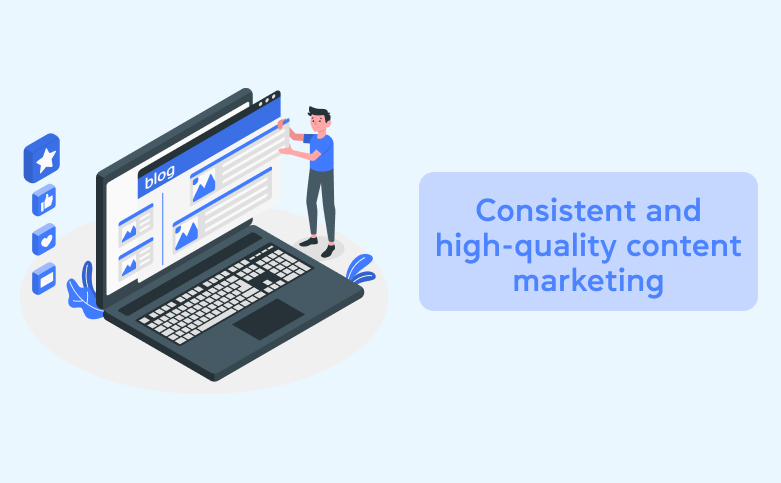 Content marketing is incredibly valuable when it comes to digital marketing for dental. People are always looking for authoritative information regarding oral health, whether it's information about different dental procedures or tips for dental hygiene or cosmetic process.
fantastic way to direct patients to your website, as well as establishing your clinic as an industry authority, is to use your expertise to answer these questions yourself, whether it's through a regularly updated blog, videos, infographics or updates on the latest procedures and processes.
Focusing on topics that are relevant to the services you offer and to the needs of the people in your local area and providing informative information and innovative solutions are the key to making your content stand out from the pack. Some ideas for content marketing include:
Educational videos promoting oral hygiene

Overviews of procedures and treatments that you offer

Profiles of your dentists, surgeons and other staff members to build trust and confidence in your audience

Infographics regarding common misconceptions or oral hygiene problems
4. Understanding the Power of Social Media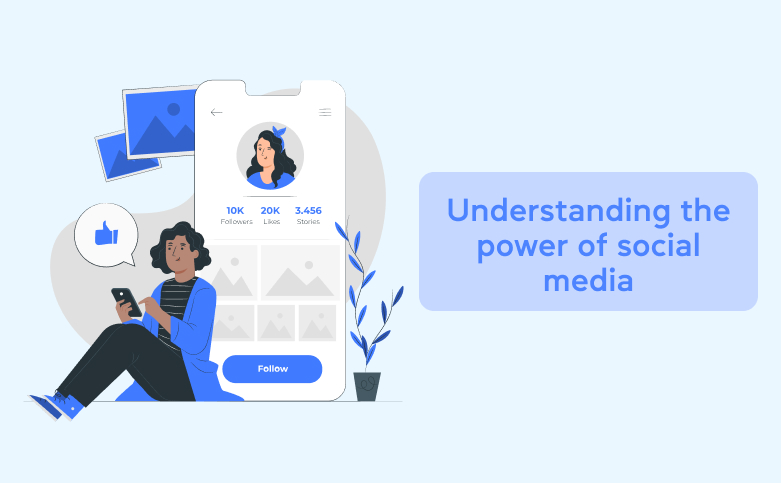 When it comes to the dental industry, social media can be a challenge and does come with some risks. While you want to have a social media presence that's active, accessible and informative to both your existing patients and potential ones, it can take up a lot of time and effort yet still only yield middling results.
Chances are, you don't have someone working at your clinic that's a dedicated social media expert. This is why it can be beneficial to outsource this work to the professionals, giving you and your team to focus on your patients and the day-to-day business of your clinic rather than wasting time trying to make a TikTok.
While most dental practices don't need to have a huge social media presence, clinics that offer cosmetic dentistry may find it useful to create before and after posts for procedures such as teeth whitening and dental implants. While you want to stay away from photos that are graphic or invasive, when done right these kinds of posts can make patients feel more comfortable with certain procedures and show off your dental team's work in a fantastic light.
The most important aspect of social media for dental clinics is communication. Maintaining an active social media presence provides additional lines of communication between your patients and your clinic. However, it's essential that you monitor these channels and promptly respond to any queries or messages. Social media channels can also be useful for generating customer reviews and strengthening your online presence and visibility.
5. Pay-Per-Click Ads and High-Intent Searches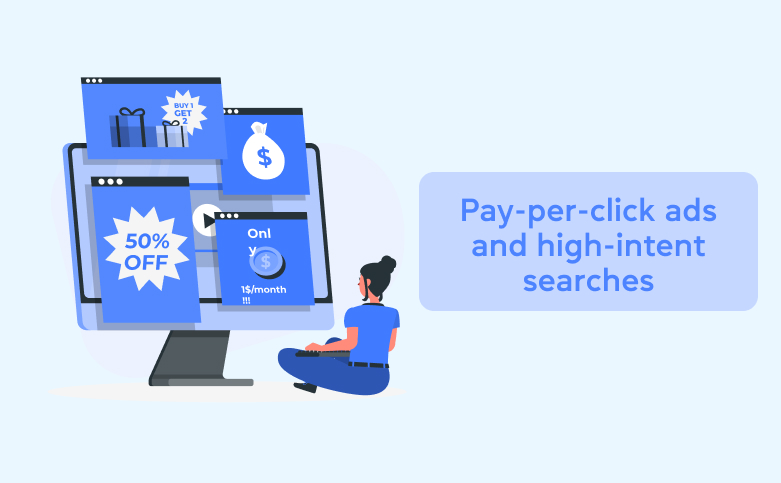 PPC ads are one of the best ways to make sure your dental practice ends up at the top of search engine results pages for even the most competitive of keywords. They are especially useful when it comes to high-intent searches, such as for emergency dental work where the individual needs the service immediately.
When done right, PPC ads enable you to place lead-generating content at the top of search engine result pages for your chosen keywords, helping you get results fast. Particularly useful in the dental industry are call campaigns, which only show ads on mobile devices that can place calls. It's also important to have well-designed PPC landing pages with the relevant information being clearly displayed.
Ensure that your PPC ads are focused on your relevant local areas, targeted keywords and are promoting your primary services or your unique selling proposition.
PPC ads provide you with a wealth of data regarding performance and click through, so it's essential that you are always testing, tracking and making adjustments along the way.
6. Real Reviews From Real Patients
Online reviews are one of the most powerful tools in building trust and confidence and can go a long way in legitimising your business to prospective patients. The unfortunate reality is most patients won't go out of their way to write reviews on their own, so you'll need to implement a strategy to get them to do so. This can include:
Training your staff to ask in person and at an appropriate time in their journey as a patient

Follow-up emails after a patient's appointment to ask about their experience and request a review

Request reviews when their experience is still fresh in their mind

Making sure the request is personalised and friendly

Asking for reviews on high-priority sites
7. Consistent Email Marketing
Email marketing is one of the most effective ways to retain your existing base of patients, allowing you to connect with them directly and share important news and updates from your clinic. Build up a list of subscribers through your website and use emails to send appointment reminders, promote your latest blog posts or video content and share any news or updates regarding your practice.
Monitor The Results
The best part about any targeted digital marketing strategy is that you get the insights that come with comprehensively monitored data analytics. You can track and analyse how your strategy is performing and adjust the campaign according to the performance metrics. This means that over time your digital strategy will become even more targeted and effective as you learn how your audience is interacting with your digital presence.
To find out more about how you can benefit from a professional digital marketing strategy for your dental practice, contact the team at eMarket Experts today.