A Complete Guide to Digital Marketing for Franchisees
As a franchisee, you have certain opportunities and benefits that are generally unavailable to independent business owners. Perhaps the biggest advantage to investing in a franchise is the ability to trade off of the established brand recognition.
In addition, the franchisor (the person or company who grants you a franchise) also provides materials for advertising and marketing, on-site training for your employees, and advice regarding site selection. All these benefits will give you a higher chance of succeeding in the long-term.
Despite this, there are still a number of obstacles that you have to overcome as an ambitious franchisee. One of these challenges is developing a tailored digital marketing strategy for your franchise.
As you navigate your way through this ever-expanding digital landscape, a few key questions will likely arise. For example, how do you set your business apart from other franchises that essentially offer the same products or services? Is it possible to represent the brand faithfully while also ensuring that your franchise stands out? How do you make sure that your local customers find your website and store?
To help you answer these questions, we've created this digital marketing guide for current and aspiring franchisees. It's worth bearing in mind that some of these strategies may not be applicable across every industry. For example, what might work for a fast-food franchise may not work as well for a cleaning company. To address this, the piece will also point out a few important marketing peculiarities in certain industries.
What are the digital challenges for franchisees?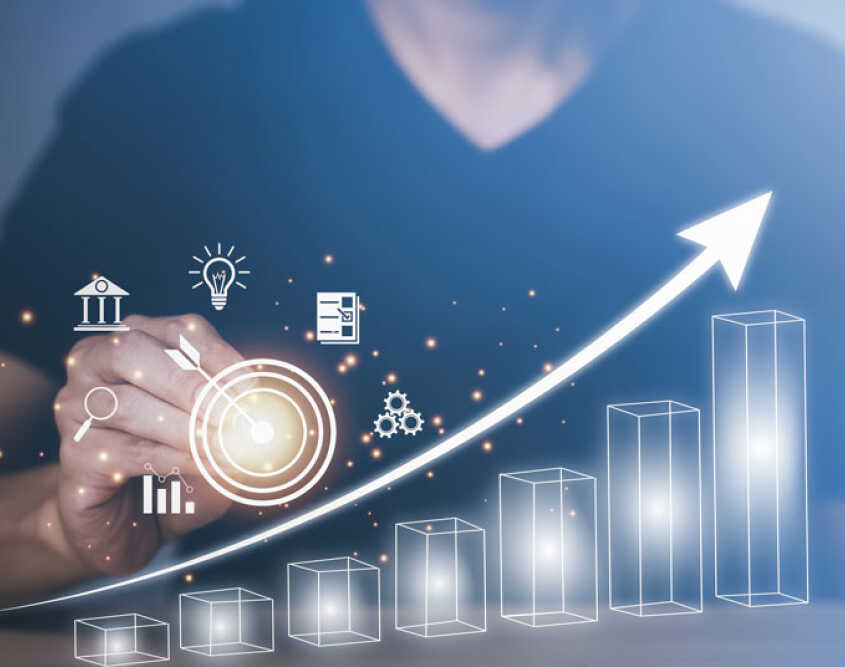 Before creating a digital strategy you should work to understand the challenges that franchisees face in order to be as successful as possible.
Here are some of the most common digital problems that franchisees encounter.
Brand restrictions

As a franchisee, you will face a range of guidelines and restrictions regarding how you can market your products and present your business online. Creating customised marketing material can be tricky due to the clearly defined franchise guidelines.

These restrictions make it extremely difficult to stand out from the crowd. This issue is even more problematic in the digital space where independent competitors are constantly finding new and creative ways to promote their products and services.
Maintaining a consistent online presence

If there are already a significant number of existing franchises under the same brand, you're going to need to make sure that your online presence is distinct, clear and consistent. That is to say, your customers should be able to discern your location from other franchises (and indeed other independent businesses) in nearby areas.

To do this, you need to have the right information on your Google Business Profile, update your website constantly, manage your social media pages, upload up-to-date photos of your location, list the proper products or services and so on.

If you own multiple locations, you also need to make sure that each one is showing the correct information on the relevant Google Business Profile. You don't want customers getting confused about which location is which.
Creating relevant content

Creating digital content for a franchise can be tricky. On one hand, you want to stay consistent with your branding and ensure that you don't deviate too much from the branding guidelines. On the other hand, you don't want your content to just be a rehash of existing media from other franchises.

Not only will duplicate content make it difficult for you to stand out, it will also hurt your SEO rankings. If you're new to franchising, this can be a frustrating dilemma to deal with.

Hopefully, the following guide will help you navigate all these issues. Yes, some of these tips may take a few months to bear fruit, but it will be well worth it in the long run.
Digital marketing strategies for franchises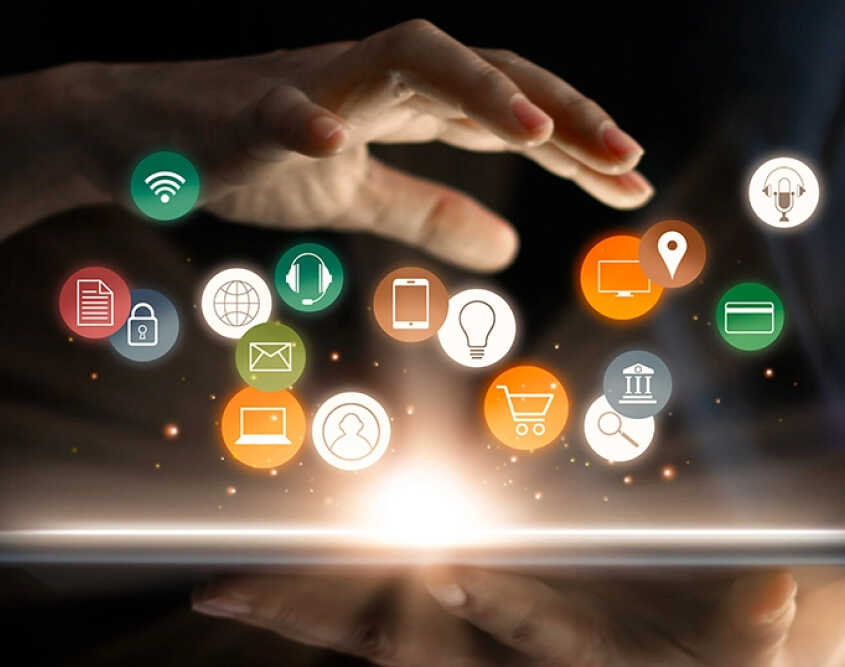 1. Take advantage of microsites

Chances are, your franchise will have a corporate website that provides general information about the business as well as the products and services that they offer. Some corporate websites will also provide information about each franchise location. The site might even have a web page dedicated to each franchisee.

However, if you truly want to stand out, you should consider building a microsite for your franchise. A microsite is essentially a mini website that is connected to the main corporate domain but operates off of its own unique URL.

Having a microsite has several benefits. First, it allows you to provide local customers with information relating specifically to your franchise. This includes your business address, the exclusive products or services you offer, the special promotions that you're running, photos of your location and so on. Providing useful information like this to high-intent users increases the likelihood of a conversion.

Secondly, it allows your microsite to rank for location-based SEO keywords. For example, when customers search for 'plumbers in Frankston', your optimised microsite will show up in the search results as opposed to the corporate website.

Microsites are also a bit more functional than a simple landing page. You can have a dynamic demo page, a blog or even an online form. They don't, however, have e-commerce functionality. So, if your franchise sells and manages products online, you may have to set up your own website on its own domain.

2. Consistent branding

Though you want your business to stand out, it's still important to adhere to the established branding. This means using on-brand colours, logos, slogans and sticking with the marketing materials provided by the franchisor. This also extends to your NAP (Name, Address and Phone Number). For instance, if the franchise name is stylised, you need to make sure it's consistent across all your online assets.

There are two reasons why brand consistency is important. First, if you adhere to the established branding, your business will be more recognisable. Recognisability then increases trust among customers.

Secondly, consistent branding will let Google (and other search engines) know that your business is connected with the larger franchise operations and will place your franchise's web page higher in the search results.

Optimising your Google Business Profile will also help Google recognise your location as distinct from another franchise nearby. This is extremely important when users look for your business on Google Maps or on Google Search.

3. Location-based SEO

Developing an effective local SEO plan is a mammoth of a task. It involves various different strategies both on-page and off. If even one of these strategies isn't properly implemented, you might not get the results that you want.

If you want your franchise to succeed, you will need to face this challenge head on. To help you, we're going to discuss some of the most important aspects of location-based SEO.

Keyword selection

When you're selecting keywords, there are three things that you need to consider: location, relevance and competition.

Choosing a location-based keyword is self-explanatory enough. Essentially, you want to focus on search terms that include your franchise's service areas. For example, you may want to focus on phrases such as 'homebuilders in Toorak' or 'renovation specialists in Bentleigh'.

It would also benefit you to do some local SEO research and see what specific keywords and phrases different suburbs are searching for. For instance, most people in Toorak might be looking for 'apartment renovations' rather than 'semi-detached home renovations.'

When it comes to relevance, you need to make sure that your keywords are closely aligned with the products and services that you offer. If you choose broad, low-intent search terms, you may get increased traffic, but you likely won't get a lot of conversions out of them.

Competition is also another important consideration. The broader the term, the harder it will be to rank for that keyword.

With these factors in mind, you need to ensure that your keywords are focused and specific. So, instead of choosing vague search terms such as 'homebuilders' or 'renovation specialists', you may want to choose phrases such as 'dual-occupancy builders', 'apartment renovations, 'townhouse builders' and so on.

Localised content

Once you've determined your keywords, you need to develop content relating to those terms that is also localised to your target area.

When creating content, make sure that your blogs, videos and any other relevant content are useful and informative. You also need to avoid using similar or duplicate content from fellow franchises as this can hurt your SEO rankings significantly.

Organise your webpages

If you run multiple franchises or if you have a broad service area, it would benefit you to create separate web pages for each suburb or city. With each page, you need to ensure that the URLs and the metadata are optimised for location-based SEO. This means putting location-specific keywords in the URL, the meta title, the blog title, the content itself and the meta description.

Take some time to structure these URLs and titles in a manner that is consistent and easy to read. This will improve user experience and make it more convenient for your visitors to navigate your website.

On the backend, structured data (or schema markup) can also help you improve your local SEO ranking.

4. Google reviews

As much as possible, you should encourage your customers to leave online reviews. Google reviews, in particular, are important for your franchise as it influences brand reputation and SEO rankings.

Positive reviews will let customers know that your franchise is reputable and trustworthy. On the other hand, if you get constructive criticism, you have an opportunity to humanise your business. Responding respectfully to negative reviews and taking the appropriate action will let your customers know that there is a caring franchisee behind the storefront. This prevents your franchise from being seen as just another faceless branch that doesn't care about the local community.

Additionally, online reviews allow you to gain feedback about your franchise specifically as opposed to the entire brand as a whole. Franchise-specific Google reviews also distinguish your business from other franchises that may not be as customer-friendly.

Another thing to keep in mind is that the keywords that customers use in their Google reviews are also taken into account when it comes to search relevance. This is a great way to promote specific products or services that you offer. For example, if you're running a cake shop, you might get reviews with the terms 'birthday cakes' and 'cheesecakes'. Such reviews can help you rank higher in search results involving these specific keywords.

5. Backlinks

One of the most important aspects of off-page SEO is link building. Essentially, link building is when you get high domain authority (DA) websites to link back to your own site. These are known as backlinks and they are important for both local franchisees and independent businesses.

The more quality backlinks your website has, the more trustworthy and authoritative your website will appear to search engines. The more trustworthy your website is, the higher it will rank in the search results.

In terms of local SEO, it's also beneficial to gain backlinks from websites with geographical relevance. This means local government websites, community organisations, online newspapers, and so on. Doing this will boost your localised SEO rankings significantly, increasing relevant traffic to your website as well as to your franchise store.

Creating informative content

One of the best ways to earn quality backlinks is to create useful content that people would want to link to in the first place. This means creating helpful blog posts, guides, e-books, research articles, videos and infographics.

In the beginning, you will have to contact high DA websites directly and ask them if they're able to link to your content. They will be more likely to accept if your content is relevant to theirs and if it's going to enhance the material that's already on their website.

If you're able to gain enough of a reputation among local publications and consistently publish high quality content, they may start linking to your content without you having to ask.

Unlinked brand mentions

As your franchise grows, more web pages will make references to your brand. They might do this by mentioning your company name, discussing your services or referring to your products. Unfortunately, some of these mentions will not be linked back to your franchise site.

If you find any unlinked brand mentions, you should reach out to the publisher and ask them to convert those mentions into backlinks. In all likelihood, they will already be familiar with your business. Because of this, there shouldn't be any issues convincing them to link back to your website.

To find unlinked mentions, you can use online programs like Ahrefs' Content Explorer. Programs like these help you find high DA websites and thousands upon thousands of link prospects.

Broken link building

Broken link building is a strategy where you replace 'broken' links on high DA websites with your own. Broken links typically lead to broken URLs, a non-existent website or just an inaccessible page.

Just like with unlinked brand mentions, you can reach out to the website and offer new, quality links for the broken URLs on their page.

You can check for broken links on high DA websites using Semrush's auditing program or Ahrefs' Broken Link Checker.

All of these strategies should significantly improve the SEO rankings of your webpages. Once again, for franchises, it's absolutely vital that you focus on gaining links that have local relevance. Doing so will help you reach the customers that are in close proximity to your location.
Conclusion
On paper, it seems that franchisees have a lot of advantages over independent businesses. However, as you've hopefully learned from this article, running a franchise has its own unique set of challenges. And creating an effective digital marketing strategy for your franchise represents only one of these obstacles.
If you want to develop a tailored digital marketing strategy for your franchise, contact the team at eMarket Experts today.