Ecommerce Website Maintenance Tips (that will keep your customers happy)
If you run an ecommerce business 🛒, your whole business depends on your website. A slow, broken, or hacked website can drive away customers and make your sales plummet.
The worst thing: 88% of online customers are less likely to return to your website if they had a bad experience the first time.
The bottom line: you need to maintain your ecommerce website and monitor it for possible issues that could make customers turn away.  Check if you are applying these ecommerce website maintenance tips to keep your customers happy and your ecommerce sales growing.
Security Maintenance Tips
Hackers attack a website every 39 seconds. Your site is vulnerable to phishing attacks, brute force attacks, and other types of criminal activity. The privacy of your visitors may be at stake unless you are monitoring and updating your security software regularly. Here are a few vital security maintenance activities you should be carrying out regularly:
Take regular site backups to avoid losing vital customer data to security breaches.
Keep your WordPress or CMS version up to date. Upgrade your plugins, apps and other software to the latest version.
Encrypt your website using SSL security and migrate to an HTTPS domain if you haven't already.
Keep an eye out for patches and updates in your security software. Plug the security loopholes by downloading and installing patches as soon as they become available.
Marketing Maintenance Tips
Ecommerce businesses should monitor their marketing efforts including SEO, conversion optimisation , content marketing, and paid advertising to ensure they are on track.
Use keyword research tools such as Google Keyword Planner and Google Trends to discover new keywords and incorporate them into your SEO and PPC campaigns.
Identify and fix broken links and 404 errors before they start putting off users and search bots. You can monitor your Google Search Console to find broken links and 404 errors.
Take the steps to optimise your site's loading times. Site speed is a critical factor that can affect your ranking and user experience.
Regularly update your blog and social media pages with fresh content. Make sure to optimise the content with relevant keywords.
Storefront Maintenance Tips
An intuitive and aesthetically pleasing storefront design is essential to delivering a great first impression. Follow these tips to retain more visitors and keep them coming back to your store.
Update your products regularly. Add new products or services including new models, photos, and special offers. Update prices, photos, and other details to keep the information current.
Keep an eye on your storefront's layout and make sure the new products you add do not affect its aesthetic appeal.
Check your store pages on multiple devices and ensure that they appear properly on various screen sizes.
Make changes to your storefront to make your announcements, special offers, and promotions stand out. Your storefront should correspond to your marketing campaigns at all times.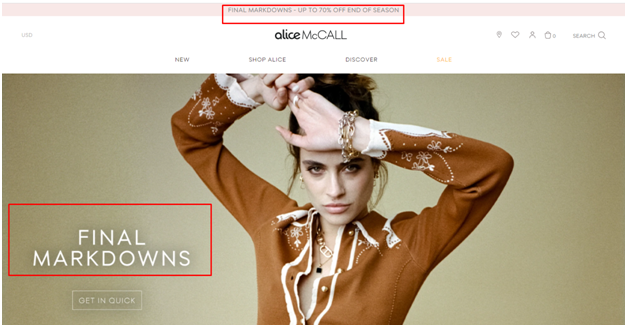 Advanced Maintenance Tips
Ecommerce website maintenance is a journey, not a destination. When you complete the basic steps we mentioned above, do not stop. Apply the following advanced tips and delight your customers.
Clean up your code by moving all third-party code into Google Tag Manager. The benefit of the Tag Manager is that you have greater control over when each tag is fired. This accelerates the site loading times and makes it easier to manage third-party code.
Monitor your NPS. The Net Promoter Score (NTS) is a metric that tells you the strength of your customer relationships. Simply email your customers with the question "How likely are you to recommend our product and company to a friend or colleagues?" Implement NPS on your ecommerce website and see it improving as a result of your maintenance efforts.
Conduct A/B testing on important pages that are not performing well. Ask your designer to prepare different versions of the page by changing key elements such as CTA, layout, and copywriting. See how the changes impact the conversion rate.
Watch how your customers use your website. As the adage goes among UX pros, 'you are not your customer'. Watch real customers using your website and streamline the user experience. Do it often.
What to Do Next?
As you may have noticed, you need a pro to maintain your ecommerce website. You can hire new talent or assign the maintenance to one of your existing  team members. Alternatively, you can either hire a freelancer or engage an agency to keep your website running without a glitch.
At eMarket Experts, we offer complete maintenance services for ecommerce websites 🛒, as well as digital marketing and SEO services. Contact us today and never lose a customer to bad maintenance again.