Digital Marketing for Lawyers
As a lawyer, digital marketing can be a minefield. But with the Australian Legal Services industry generating $14.4 billion in 2022 and its market size growing by 9.3% there's more competition than ever before. To stand out from the crowd for the right reasons, it's imperative that you have a digital marketing strategy that's effective, dynamic and wide-reaching, attracting new clients while holding onto your existing ones.
While many industries moved online long ago in order to keep up with ever-changing technologies, the legal industry has long held onto more traditional marketing methods. But, in part thanks to COVID-19, law firms around the world have finally embraced the powers of digital marketing and started to build a strong online presence.
However, when it comes to digital marketing, time, money and effort are required to truly see the results you desire. Low-quality content that holds little value for users won't get you far, and will only be a waste of your resources.
To help you navigate the world of digital marketing for lawyers, keep reading for our comprehensive guide on what you need to get the results you're looking for. By understanding the different types of digital marketing, what you need to prioritise and the best strategies to implement, you'll be well on your way to establishing a strong online presence and reaching a wider audience than ever before.
Invest in your Website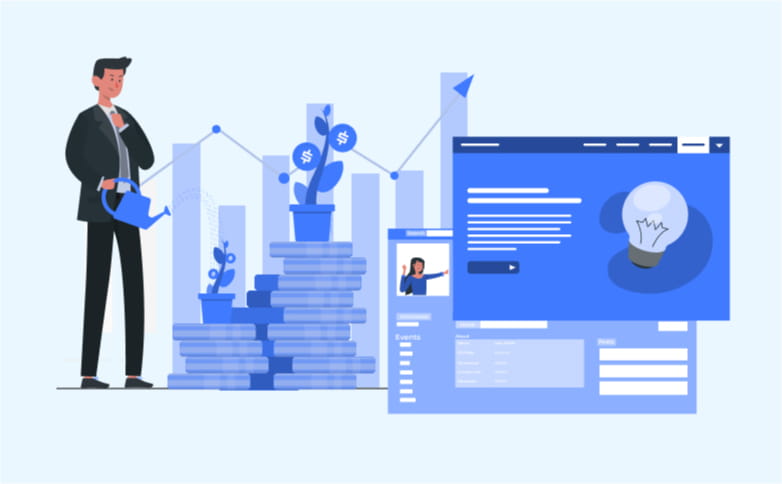 Your website is arguably the most important element of your online presence. It plays a vital role in communicating who you are as a law firm, defining the services you offer and establishing both trust and authority. The majority of clients begin their search for legal services online, so your website is a critical player in growing your client base and helping your business expand.
Clients have been proven to make decisions about service providers based on their online presence, with almost half of Gen Z and Millennials believing a law firm's website to be highly important. In order to build a website that clients can trust, consider the following:
Consider your Website Visitors
Many lawyers make the mistake of targeting their law firm's website to people who most likely aren't even visiting it. Rather than employing aggressive marketing tactics, prioritise meeting the needs of your potential clients and providing the answers they're looking for.
The first question to ask yourself is who is your most likely type of client? Think about the type of clients your law firm tends to attract, including their location, how they found you and their backgrounds. This will help you to effectively communicate with your target audience in a way that they respond to.
You should also take into consideration what type of emotions they might be feeling when looking for your services. If you specialise in family law, for example, these kinds of cases are highly sensitive and emotions are running high. Make sure to establish your experience in this area of law and use language that's confident, empathetic and strong-willed.
Navigation
Few things that can turn visitors away quicker than a website that's difficult to navigate. This rings even more true in the legal industry, as people who need legal assistance may already be feeling stressed, frazzled and impatient. Your website should be UX/UI optimised and everything from finding your contact information, booking an appointment and accessing your list of services should be easy and make logical sense.
Some ways to make sure of this include:
Placing your contact information such as your phone number, email address and street address either at the top or bottom of every page
Adding a chat feature so that users can get quick answers to their questions and communicate in real-time
Have an online contact/booking form so that visitors can contact you directly
Ensuring your website is mobile friendly
Optimise technical SEO by prioritising fast page loading times and proper tags and keywords
Essential Pages
Your website not only needs to be tailored to your specific area of law, but also needs to establish trust and highlight the success, experience and positive reputation of your firm. Some pages to focus on are:
About page: Your About page should highlight the areas of law you specialise in and why you're so passionate about them, the history of your firm and its values.
Contact page: In addition to having contact details at the top or the bottom of each page, have a separate Contact page that also includes a contact form. This form will allow you to generate potential leads you can follow up on.
Staff page: Highlight each of your lawyers, their credentials, experience and love of law. This will go a long way in proving your reliability as a law firm and help visitors feel as if they can trust you.
Blogs: Blog posts are a fantastic way to share your knowledge with the world all while increasing traffic to your website and further demonstrating your credentials as a lawyer.
Organic SEO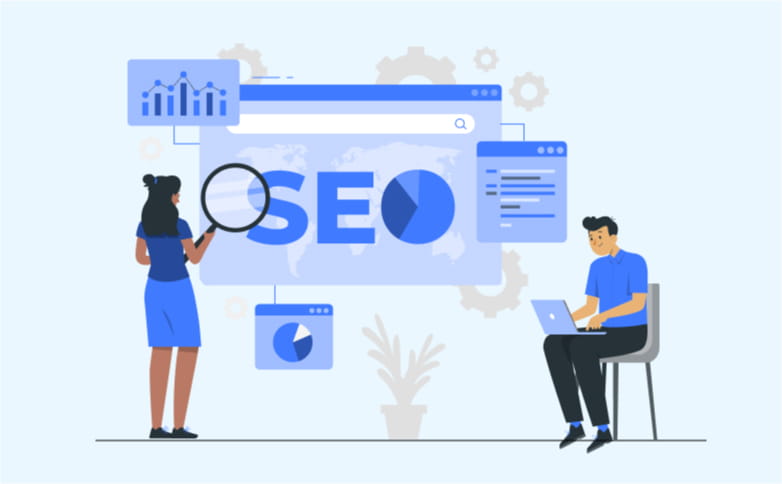 SEO plays a pivotal role in increasing traffic to your website and ensuring that you remain competitive in the digital landscape. The main goal of SEO is to increase your website's ranking in search engine result pages, and it's achieved by writing high-quality content with carefully selected keywords which are discovered through a combination of search volume, competition and commercial intent.
Because 17% of consumers search for legal services online, a poor SEO ranking can prevent countless potential clients from finding your website and enlisting your firm's services. Your SEO strategy should include the following components:
Local SEO: Your website should be designed to target specific geographic areas and achieve a high ranking in local queries. This can be achieved by using suburb keywords, maintaining a consistent presence across local websites and directories and that you target legal websites that are popular within your practice area.
Keywords: As we mentioned above, your content should include keywords that potential customers are likely to use when using search engines to source legal services.
Blogs: Blog posts are a great way to provide consumers with high-quality content that's filled with your chosen keywords, increasing website traffic and improving brand recognition.
Backlinks and off-page citations: Backlinks are referral links on other websites that link back to your law firm. Google uses backlinks to determine which websites are reliable and authoritative, helping to boost their rankings and provide visitors with content from a trusted source. As for off-page citations, one of the most effective ways to improve the reach of your local SEO is to obtain backlinks from pages where business contact information is available. This can include legal directories, local directories and social media sites.
Content Marketing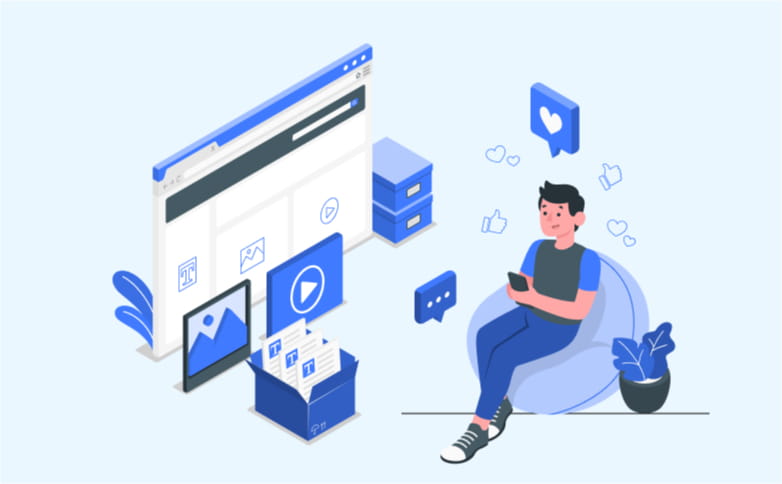 Content marketing for law firms involves sharing knowledge in order to draw in potential clients. For your content marketing efforts to be successful, you need to have a clear understanding of who your audience is and what kind of content they need the most. Content marketing is a fairly broad term, and can include blog posts, YouTube videos, TikToks, graphs/flow charts and more.
The best content for your law firm in particular will directly address the needs of your clients all while proving yourself as a trusted source of legal services and resulting in profitable client action. Some pointers for creating useful and informative digital content include:
Speak in a language that your readers can understand. Chances are your potential clients don't have a law degree, and are looking for information they can easily follow and get a grasp of. If they find your content too complicated, they'll simply go somewhere else to find content that's better suited to them.
Get straight to the point. Rather than filling your content with fluff that's simply there to meet a word count quota or a certain video length, try and put as much high-value information in as few words as possible.
73% of people skin through blog posts, while barely a quarter (27%) read them in full. Keep this in mind when writing blog content and make use of dot points, bolded titles and short paragraphs.
Social Media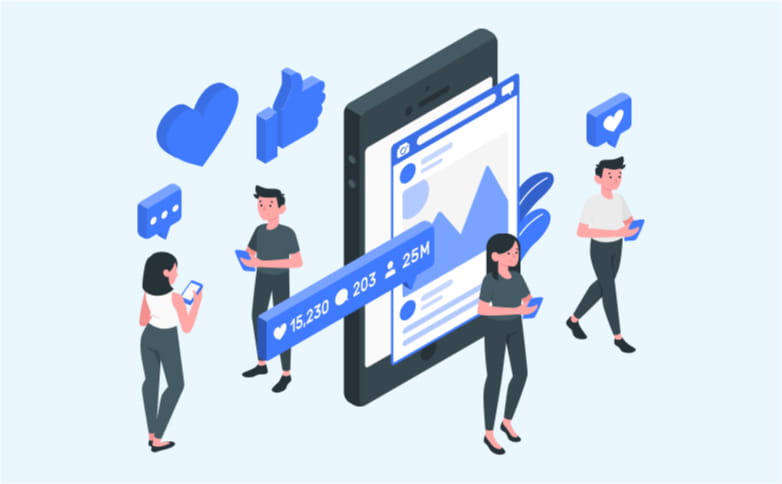 Social media marketing and the legal industry might not seem like they go hand in hand, but when utilised correctly, social media can be a powerful tool. There's no avoiding the fact that both your competitors and your colleagues use social media, so why let yourself be left in the dust?
Social media not only creates another avenue for people to discover your website, but also allows you to connect with the legal community and increase your reach. Do your research and see how your top competitors are using social media to their advantage, but remember not to get in over your head. Instead, start small and make sure you don't bite off more than you can chew. One or two well-managed social media platforms are better than four or five accounts that you don't have the resources to give the proper time and attention to.
Some social networking sites to consider are:
Facebook: Facebook is the most popular social networking site in the world, with 2.9 billion monthly active users. Although there's potential for huge reach, its algorithm prioritises posts from friends and family rather than businesses. This can make it hard to see the results you're looking for, so don't waste your time if you feel like your target audience isn't being reached.
Linkedin: When it comes to lawyers, Linkedin is the number one social media platform. Because it's made for businesses, it's a great way to build on your brand recognition, connect with other professionals in the industry and gain valuable referrals.
YouTube: Although it might seem like a less obvious choice, YouTube can be a great way to share your knowledge with the world and prove to prospective clients that you're trustworthy, knowledgeable and reputable. If you do decide to start producing videos for YouTube, make sure they're high quality or else they'll most likely do more harm than good.
Whatever social media platforms you decide to take advantage of, make sure you're tracking your results from the get-go. This will help you see what's working and what's now, allowing you to adjust your strategy accordingly.
Pay-Per-Click Ads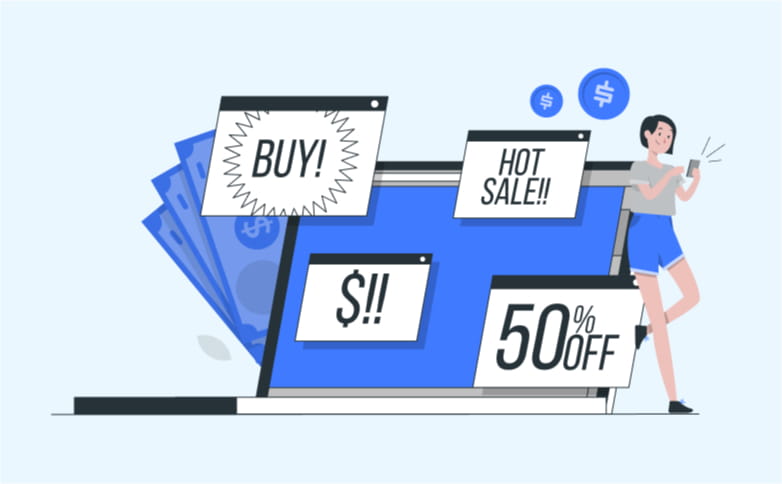 Pay-per-click (PPC) ads are one of the best ways to bring in potential new clients, allowing you to target specific demographics and increase your marketing ROI. With PPC ads, you pay the host of your ad every time someone clicks on it, which means that no clicks equals no charge.
Google Ads is the most popular place to host PPC ads, which should come as no surprise – 93% of all online searches start there. PPC ads on Google also show up right at the very top of the search result pages, above organic results and their local 3-pack. That being said, Facebook, YouTube and Microsoft Ads are all popular PPC platforms as well. PPC offers many benefits, and is especially useful thanks to its ability to target specific demographics, see immediate results and its measurability.
Because of the real-time results you see, you can quickly gather insights into how prospective clients are engaging with your ad and use this information as a foundation for planning future campaigns. Some tips for a successful PPC campaign for your law firm include:
Choose the right keywords. Keywords are the backbone of a competitive PPC campaign, so think long and hard about what phrases potential clients might be searching for. Be sure to include nearby suburbs so that you can target people who are looking for legal services in your area.
Write copy that catches the attention of your potential clients. With your chosen keywords smartly sprinkled throughout, communicate that your services are the best of the best and use a call to action to encourage a high conversion rate.
Set geographical parameters. In addition to suburb keywords, you can set geographical parameters to stop your ads from popping up outside of a chosen area. This will save you from paying for clicks from visitors that live too far away to enlist your services.
Advertise on mobiles as well. Mobile phones count for half of website traffic, so make sure your ads are set up to work on both desktops and mobiles alike.
Reviews & Testimonials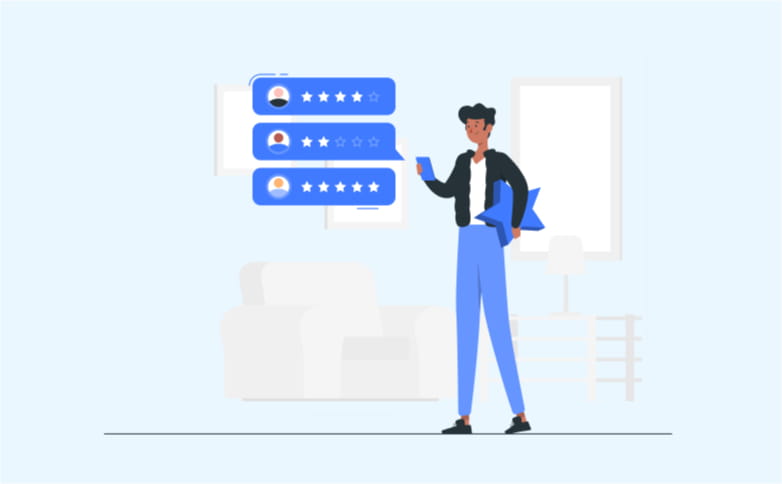 Reviews and testimonials are powerful tools, and the best part is that they barely make a dent in your marketing budget. When people are looking for a law firm they can trust, seeing positive reviews from past clients and a high Google star rating helps give them peace of mind and confidence in the abilities of your firm. 92% of consumers say they read testimonials before making a purchase, demonstrating just how valuable they are in your digital marketing campaign.
To gather reviews from your past clients, send out requests via email. To save time, you can write a template request email and simply customise each one to the details of the specific client.
The timing is another important factor – you don't want to seem too pushy and ask for a review immediately after closing a case, but you still want your services to be fresh in their minds. We recommend waiting a few weeks before sending out any requests, and asking different clients to write reviews on different platforms such as Google, Yelp, Yellow Pages and more so that all your bases are covered.
Try and get these reviews to be as specific as possible to avoid them reading as generic, including points such as the communication skills, affordability and negotiation tactics of your firm. Social proof is a powerful tool, so constantly be on the hunt for more testimonials to keep those positive reviews pouring in.
As reviews come in, on platforms where you can respond to them like Google, reply to every single one you receive – that includes the negative ones too. This demonstrates that you care about the experience of your clients and are always looking for ways to improve and grow.
Email Marketing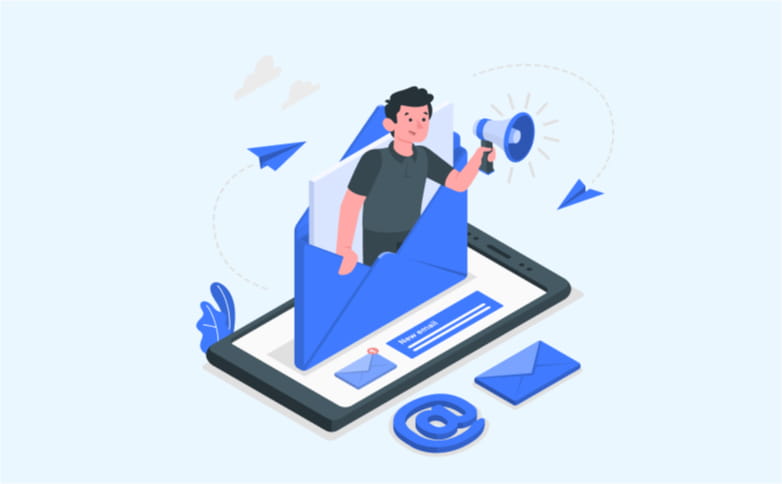 Email marketing remains a highly valuable tool for lawyers, giving you an avenue to reach new clients while keeping yourself relevant and at the front-of-mind for clients you've worked with in the past.
Email segmentation is your best bet for a successful campaign, making it easy to send high-value, personalised emails that never feel like spam or junk mail. Email segmentation is when you divide your email subscribers into smaller sub-groups based on the criteria they fit into, such as potential clients, past clients, professional relationships and also demographics such as age and location. With 100.95% higher clicks than non-segmented campaigns, segmenting your emails are well worth the extra effort and will go a long way in keeping your subscribers engaged.
A weekly or monthly newsletter is a fantastic option, allowing you to share educational and informative content that helps you to stay connected with clients from the past and forge new connections with prospective ones. When writing your email content, some good questions to consider are:
How can I help them?
What do they want to know?
What questions do they need answering?
What type of information are they looking for?
To successfully reach potential new clients, you need to have them subscribed to your email list in the first place. The best way to do this is to provide them with an incentive to give you their email address, such as a free asset that would be of value to them and help you establish trust. This could be in the form of your newsletter, exclusive blog posts, Ebooks, video content and more.
Conclusion
Having a clear understanding of the fundamental elements of digital marketing can transform your law firm, helping you boost brand awareness, expand your reach and improve your bottom line. Remember, results won't come overnight and a successful digital marketing campaign takes time, effort and a commitment to the road ahead. With so many lawyers already harnessing the power of digital marketing, don't let yourself fall any further behind and revolutionise the way your law firm operates today.